Sharon Tate's Final Film in English, Fully Uncut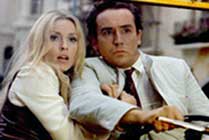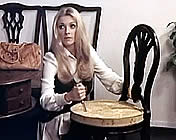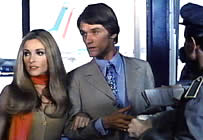 director: Nicolas Gessner
starring: Sharon Tate · Vittorio Gassman · Orson Welles · Ottavia Piccolo · John Steiner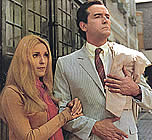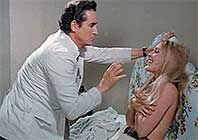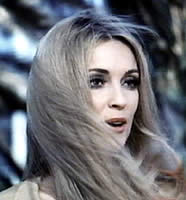 Mario, a struggling philanderer in Rome, receives thirteen broken, antique chairs by inheritance when a distant aunt dies. He decides to sell them off for quick money. Afterwards, Mario discovers that one of the chairs contains documents worth a great deal of money. He and Pat (the beautiful perky clerk from the antique store in London) begin a trek to regain possession of the chairs. During the journey, they meets many strange people.

If the plot sounds familiar, it was (unofficially) redone in 1970 by Mel Brooks as 12 Chairs. Interestingly, this original film was supposed to be called 13 Chairs but Ms Tate complained over 13 being an unlucky number, so the compromised title became 12+1. It turned out to be wildly unlucky anyway. After this film, Sharon took time off from filmmaking as she - with husband Roman Polanski - awaited the birth of her first child. On August 9 1969, pregnant Sharon Tate (along with Abigail Folger, Jay Sebring, Steven Parent, and Wojciech Frykowski) were brutally murdered by Charles Manson and his three followers. Ms Tate was 26 years old.

After a couple years of commercials (Coppertone Sun Tan Lotion) and TV roles (Janet Trego on the Beverly Hillbillies), Sharon Tate's debut film was the British thriller EYE OF THE DEVIL. As it turned out, she made only one movie with husband/director Roman Polanski, THE FEARLESS VAMPIRE KILLERS [Dance of the Vampires]. Of her six movies, she is probably best known as Jennifer North in Valley of the Dolls released in late 1967.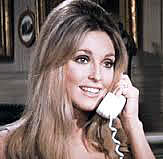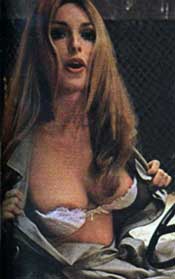 An Italian/British co-production in English language; widescreen format (16:9), totally uncut version (95 minutes), DVD encoded for ALL REGION NTSC WORLD FORMAT. Extras include trailers.

Sex Comedy/Nudity
for Adult Audiences