From the Director of LEGEND OF THE WITCHES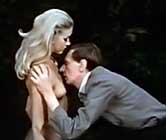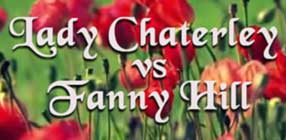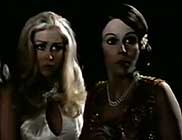 also known as BROTHEL WARS and GAMES THAT LOVERS PLAY and TWO GIRLS
director: Malcolm Leigh
starring: Joanna Lumley · Penny Brahms · Richard Wattis · Sydney Arnold · Diane Hart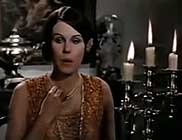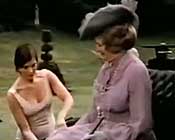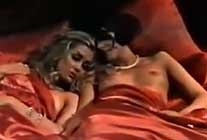 Although set in 1920s England, John Cleland's notorious 18th century heroine Fanny Hill (played here by Joanna Lumley) squares off against D H Lawrence's 19th century erotic icon Lady Chattlerly (Penny Brahms). For this film, both young ladies are prostitutes (even though neither were actually prostitutes in their original incarnation) and their Madams have wagered them against each other to discover which brothel has the best whores. The girls first have the task of seducing the 'impossible' - a transvestite and a priest - both presumably gay. Then they compete in a quest for the same man, an elderly nebbish wine merchant.
This was a very early role for Joanna Lumley who ventured into Hammer Studios for numerous parts (including SATANIC RITES OF DRACULA) before a lucrative 40 year career in television, both in America and the UK. Ms Lumley, acting today in her mid 70s, is reportedly still quite embarrassed by this movie. Her costar, Penny Brahms, quit the movie business in 1972 (at age 21) when she married industrialist Michael Caborn-Waterfield.
Director Malcolm Leigh was essentially a short-subject documentary filmmaker. This was his second full length film (and obviously NOT a documentary). Two years earlier, he made LEGEND OF THE WITCHES, the first movie released in the UK showing full frontal female nudity.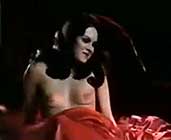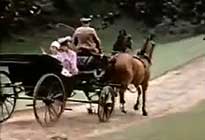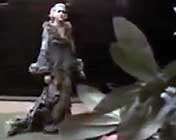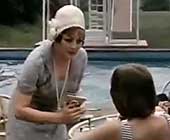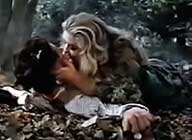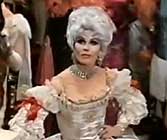 A British film in English language; fullscreen uncut (86 min.)
NTSC DVD format, encoded for ALL REGION,
playable on any American DVD machine. Extras include selected trailers.



Nudity/Prostitution/Gay Themes/
Recommended for Adult Audiences