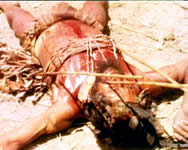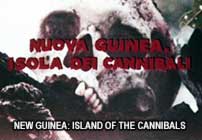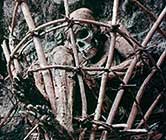 original Italian title: NUOVA GUINEA: L'ISOLA DEI CANNIBALI
[New Guinea: the Island of Cannibals]

director: Bruno Mattei (as Akira Ide)
camera: Giancarlo Graziano and Bruno Mattei
scripter: Annibale Roccasecca      music: Riz Ortolani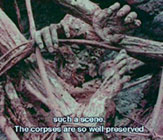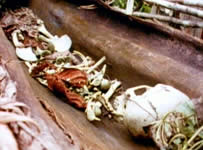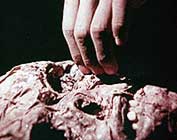 If one believes the film's premise, this movie was originally shot as a documentary commissioned by Queen Elizabeth who wanted "a better understanding of the laws and traditions of the New Guinea natives" when that country requested independence from the British Empire. That explanation is - most likely - pure hokum. Instead, this is more accurately the kind of excess fans have grown to love and appreciate from one of Europe's greatest exploitation filmmakers, Bruno Mattei.
Here's one of two Mondo Films directed by Bruno Mattei. Four years later, he would helm the sexy shockumentary EMANUELLE AND THE EROTIC NIGHTS with Laura Gemser, co-directed by Joe D'Amato. This one, is slightly less sexy (although nudity and naughty stuff thrives) but the emphasis is on the more traditional mondo content, similar to MAGIA NUDA (1975). Bruno Mattei also directed two in-your-face cannibal movies in 2005, CANNIBAL HOLOCAUST 2 and LAND OF DEATH. He was an Italian filmmaker who often used the pseudonymVincent Dawn after finding success with his 1980 zombie film HELL OF THE LIVING DEAD [which, incidentally, recycles much footage from this movie]. Interestingly, Mr Mattei's best films come from his most obscure period (BELLE DA MORIRE [Beautful But Deadly], THE TOMB, PRIVE [Lacking], ISLAND OF THE LIVING DEAD), the time before his death from a brain tumor in May, 2007, at age 75.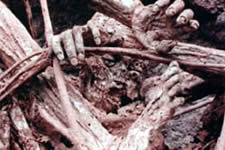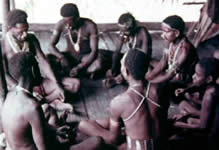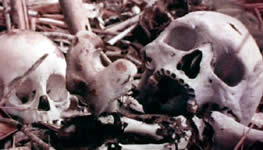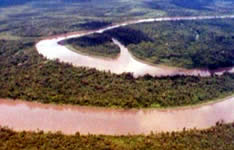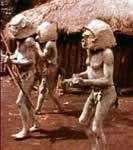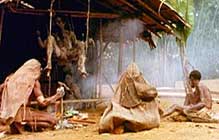 An Italian production; original fullscreen format (1.33:1), totally uncut version at 99 minutes, encoded for ALL REGION NTSC, playable on any American machine;
in Italian language with English subtitles.

    

Graphic Violence/Nudity/Disturbing Images/Animal Brutality:
For Mature Audiences