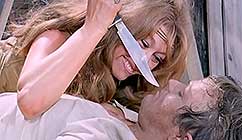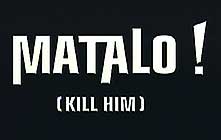 original Italian title: MATALO!
director: Cesare Canevari (as Cesare Canavari)
starring: Lou Castell · Corrado Pani · Claudia Cravy · Luis Davila · Diana Sorel · Anna Maria Noe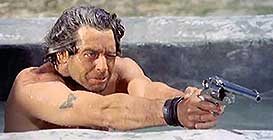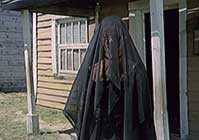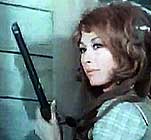 Cesare Canavari's unconventional, surreal Spaghetti Western defies classification. It lives in that gray area between blatant machismo and psychedelia, similar to DJANGO KILL: IF YOU LIVE, SHOOT , DEAD MEN DON'T MAKE SHADOWS, BURN BABY BURN, EL TOPO and KEOMA. For this story, a gang of gringos, disguised as Mexicans, rob a stage. During the holdup, one of the bandits, Bart is shot. The three remaining dump his body in the river and stash the loot. Wells Fargo hires bounty hunter Ray Matalo to find the outlaws and the stolen gold. Matalo joins the gang during a botched lynching and they all take refuge in a mysterious ghost town. Indeed, something very weird is happening there, punctuated by a strange old woman and a sexy younger one.
This is the only Spaghetti Western by renown sleazemeister Cesare Canevari, sometimes operating under the alias Berwary Ross or D. Brownson. He would helm 10 motion pictures during Italy's Golden Period (1965-85). Just prior to this one, he made IO EMANUELLE with Erik Blanc. He will always be remembered for delivering KILLING OF THE FLESH, Ajita Wilson's NUDE PRINCESS, and the over-the-top Nazi atrocity film LAST ORGY OF THE THIRD REICH. Mr Canevari died from natural causes in October 2012 at age 85.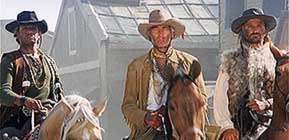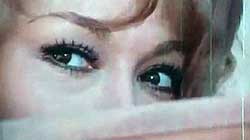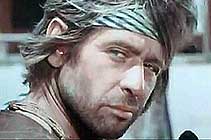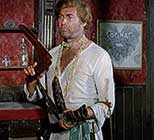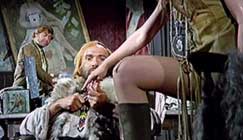 An Italian film in English language; widescreen uncut (90 min.)
NTSC DVD format, encoded for ALL REGION,
playable on any American DVD machine. Extras include original trailer.

Violence/Sexual Situations
For Mature Audiences