Like Giallo in Venice and 5 Women for the Killer,
this Thriller has the reputation for its Brutal Sexuality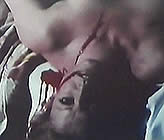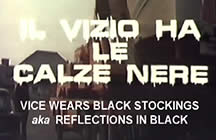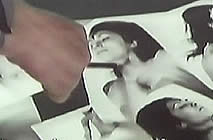 SPECIAL EXTENDED DVD WITH TWO VERSIONS:
ITALIAN WITH ENGLISH SUBTITLES AND ENGLISH LANGUAGE VERSION

Original Italian Title: IL VIZIO HA LE CALZE NERE [Vice Wears Black Hose]
also known as REFLECTIONS IN BLACK

director: Tano Cimarosa
starring: John Richardson · Dagmar Lassander · Magda Konopka · Giacomo Rossi-Stuart · Daniela Giordano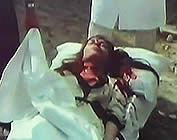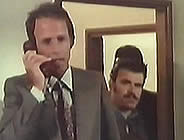 This lurid, brutal (even misogynist) Italian thriller from director Tano Cimarosa is pure sexploitation, generally considered one of the most extreme from the Euro Giallo heyday. The film starts as a young woman (Daniela Giorano) opens the door to a knife-wielding, black-gloved psycho and is brutally murdered. From then, the killer continues to graphically butcher the female friends of Leonara (Dagmar Lassander), a photographer who prefers to share her bed with other women even though she's married to Gia Anselmi (Giacomo Rossi-Stuart). The bloody case is investigated by Detective Lavina (John Richardson) and his assistant (played by director Cimarosa).

This film was the debut project for Tano Cimarosa; he would helm only two more. Tano was better known as a supporting actor who appeared in 65+ movies between 1963-2008, most recognized for his bit-parts in Star Maker and Cinema Paradiso. Mr Cimarosa died from a stroke at age 86 in May, 2008.
Lead actor here is John Richardson, a British performer who was becoming more and more frustrated with his progress in the London studio system. After years of television roles and bit parts, he finally landed a starring role in Hammer Film's One Million Years BC in 1965, only to be overshadowed by his costar Raquel Welch. John then accepted an offer from an Italian company to star in Armando Crispino's nihilistic JOHN THE BASTARD with Martine Beswick (whom he married during the shoot). John and Martine stayed in Italy for numerous years, each making a variety of high-profile genre films. Besides this grisly thriller, Mr Richardson also starred in ORGIES OF FRANKENSTEIN, NINE GUESTS FOR A CRIME, Riccardo Freda's final film MURDER OBSESSION; while Martine made A BULLET FOR THE GENERAL, KISS OF DEATH, and the incredible LAST TANGO IN ZAGAROL. Mr Richardson became disillusioned with acting in the early '80s and turned to photography where he has made a name for himself. John currently lives in an undisclosed location in the UK and refuses to conduct interviews about his film career.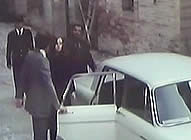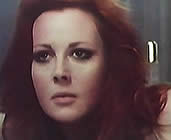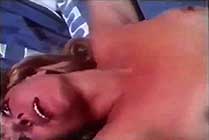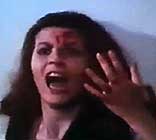 An Italian film on an extended DVD; two version: Italian with English subtitles and English languages;
full and widescreen format, uncut (161 minutes total running time),
DVD encoded for ALL REGION NTSC WORLD FORMAT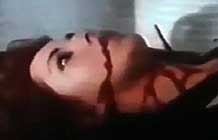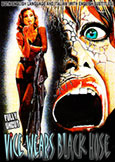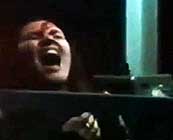 Excessive Nudity/Graphic Violence/Gore/Sexual Brutality/Lesbianism
For Mature Audiences