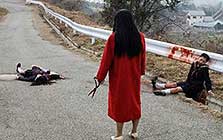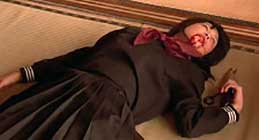 original Japanese title KUCHISAKE-ONNA 2 [Split-Mouthed Woman 2] aka CARVED 2

director: Kotaro Terauchi
starring: Rin Asuka · Yukie Kawamura · Yosuke Saito · Akihiro Mayama · Mayuko Iwasa · Masashi Taniguchi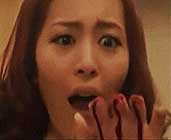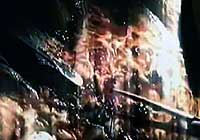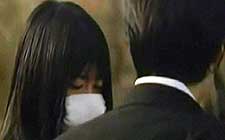 Released in Japan as an unrelated sequel to CARVED, here is the [reportedly true crime] story of three sisters - Sachiko, Yuki and Mayumi - who live in a small town of Gifu. Oldest sister Sachiko is engaged and about to be married. Middle sister Yuki works at a beauty salon where she hopes to someday have a shop of her own. And young Mayumi is a high school student, on the track team, harboring a crush for the team captain. But their carefree lives change forever when Sachiko's ex-boyfriend - angry over her wedding - breaks into the house and pours acid on the face of sleeping Mayumi [mistaking her for Sachiko]. As he tries to escape down the hall, he accidentally kills mom and is then shot dead by the father. Despite the doctors' best efforts, Mayumi is permanently disfigured both physically and psychologically; she sinks deeper into depression and isolation. Overwhelmed by physical and psychological trauma, Mayumi sinks deeper into depression until she eventually takes a scissors to fellow students bullying her.
Director Kotaro Terauchi has enjoyed an active career, helming 14 movies and TV projects between 2006-2018. Although he has dabbled in horror, Mr Terauchi is better known for his dramas, especially his controversial gay romance, BOYS LOVE. In 2015, he helmed the television series Keiji Dobashi Fukusuke with Kamen Rider star Satoshi Jinbo.
A Japanese film with English subtitles; original widescreen format (16:9),
uncut version at 98 minutes, encoded for ALL REGIONS NTSC,
playable on any American machine; Extras include theatrical trailer.

  

Graphic Violence/Gore/Sexual Brutality
For Mature Audiences