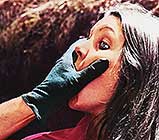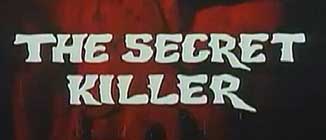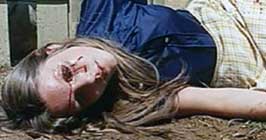 Original Italian Title: GATTI ROSSI IN UN LABIRINTO DI VETRO [Red Cats in a Glass Labyrinth]
also known as DEVIL'S EYE and EYEBALL (edited version) and WIDE-EYED IN THE DARK

director: Umberto Lenzi
starring: John Richarson · Martine Brochard · Ines Pellegrini · Mirta Miller · Silvia Solar · Veronica Miriel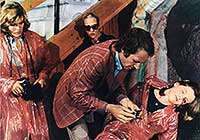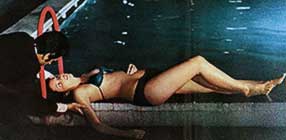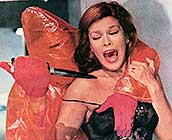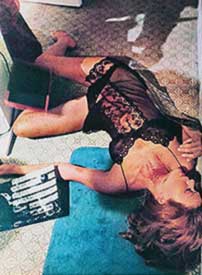 On a coach-tour through Spain, a busload of American tourists - including several VERY hot young women - are the target of a knife-wielding, red-caped maniac, who kills his victims by stabbing them in the eye.
 
Italian director Umberto Lenzi made this motion picture in 1975, shortly after his SAVAGES OF DEEP RIVER, and years before his seminal EATEN ALIVE BY CANNIBALS and CANNIBAL FERROX. Of course, genre fans remember him mostly for those films, but Mr Lenzi helmed a wide variety of productions (65 movies in 30 years) including HITCHER IN THE DARK, police thriller ALMOST HUMAN and DAUGHTER OF THE JUNGLE. His last movie was MEAN TRICKS with Charles Napier in 1992. Most of his later projects (1985+) were co-written with his wife Olga Pehar, who incidentally stars in this film as Mrs Randall. After retiring, Umberto started writing murder mysteries set in the 1930s/40s involving real-life characters from the Italian film industry. Mr Umberto Lenzi died from heart failure in October 2017 at age 86.
This film contains an unusually large cast of popular Euro starlets. Martine Brochard, the headliner here, made the thriller NO, THE CASE HAS BEEN RESOLVED as well as a couple nunsploitation movies [NUNS OF ST ARCHANGEL and STORY OF A CLOISTERED NUN]. Mirta Miller is recognized from SEXO SANGRIENTO and BATTLE OF THE AMAZONS; Silvia Solar is from THE HOT LIPS OF THE EXECUTIONER and NIGHT OF THE HOWLING BEAST. Veronica Miriel went on to star in KILMA QUEEN OF THE AMAZONS; while Marta May made the Bigus Luna erotic thriller AGES OF LULU.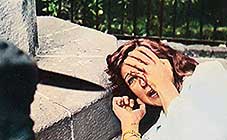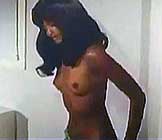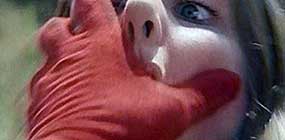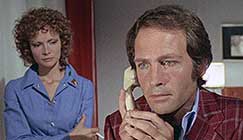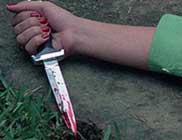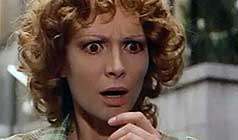 An Italian film in English language, widescreen format (16:9),
uncut (91 minutes), extras include theatrical trailers.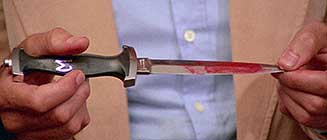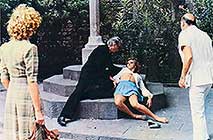 Extreme Violence/Nudity/Sexual Brutality/Gore/Lesbianism
for Adult Audiences