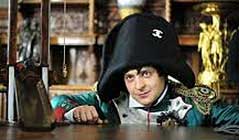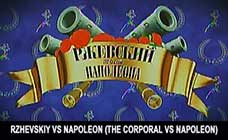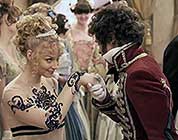 Original Russian Title: RZHEVSKIY VS NAPOLEON [Corporal Rzhevskiy vs Napoleon]
also known as NAPOLEON KAPUT! and F*CK NAPOLEON!

director: Marius Balchumas (as Maryus Vaysberg)
starring: Pavel Derevyanko · Vladimir Zelensky [Volodymyr Zelensky] · Svetlana Khodchenkova
Mikhail Galustyan · Mikhail Efremov · Marat Basharov · Jean-Claude Van Damme [Guest Star]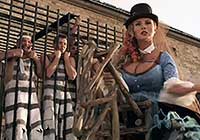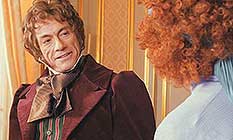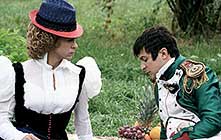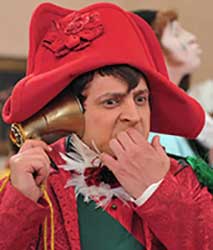 Who is this man on the phone (in the Napoleon outfit) [RIGHT -->]

   Shockingly, this is the current real-life President of Ukraine - Volodymyr Zelensky - the man caught in the middle of the swirling Trump scandal. And this could be a rare photo of that infamous conversation. But no...
    It's a pic from this extravagant, eye-popping Russian sex comedy, which - incidentally - also features a mindboggling cameo with Jean-Claude Van Damme [see pic, above CENTER].
    Here's the plot: Napoleon Bonaparte, the randy French Emperor, travels to Russia with his entourage in search for new female conquests. He also plans to wage war on the Urals from a convenient location in Moscow. The Russian generals decide to curtail Napoleon with a seductive decoy. Inexplicably, they recruit Corporal Poruchik Rzhevskiy - a male - for the job. Napoleon is mesmerized by this brazen Countess (in drag) and falls for her/his charms.

    Director Marius Balchunas made a similar balls-to-the-ball zany comedy - with much of the same cast - called F*CK HITLER [Hitlet Kaput!] in 2008.
    While it initially may seem odd for 'world politician' Vladimir Zelensky to star in this movie, the reality is... prior to becoming the President of Ukraine in May 2019, he was a comedian/ actor. In fact - perhaps, even more outrageous - Mr Zelensky, as a standup comic, would often play the piano with his penis. See his performance in MUSIQUE BABYLON.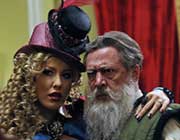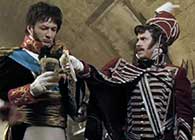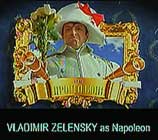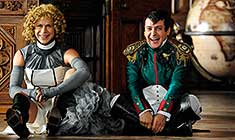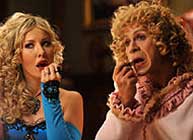 A Russian film with optional ON/OFF English subtitles, widescreen format (16:9),
uncut (85 minutes), extras include original theatrical trailer.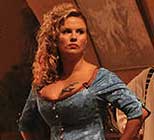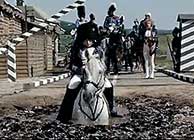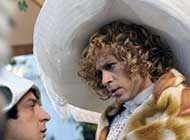 SemiNudity/Sexual Situations/Cross Dressing
for Adult Audiences