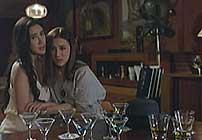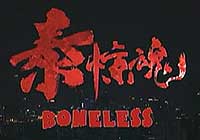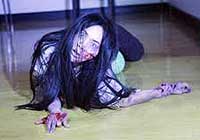 Thai/Chinese co-production
also known as BONELESS MASSEUR and THAI CRY

director: Sukhin Akapa
starring: Zhao Mengdi · Zhang Wenya · Gao Jie · Huang Yi-jie · Niu Wei-qi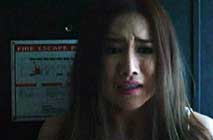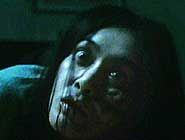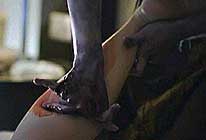 Ran had a tragic childhood. She lost her mom when she was very young without ever knowing the details of her mother's death. "Just something that happened in Thailand." Ran was always obsessed with this mystery. Time has now passed and Ran is a mature young woman. She and her friend Yin have decided to leave China and visit Thailand, essentially to investigate. They are also interested in the art of the massage and hope to learn more about the so-called 'Boneless Technique' as practiced by a transplanted Chinese masseur named Yin Zheng. Once they get involved, Ran's side begins to ache and things soon escalate, somehow all linked to mother's death.
Because of the heavy censorship restrictions on would-be horror directors in China, some filmmakers have opted to makes movies outside of that country, with distribution through Thailand and Hong Kong. This is such a project from cinematographer Sukhin Akapa. He had worked with actress Zhao Mengdi on a Chinese television action series called Cang Hai Si Lu and they went to Thailand to shoot this movie during their break. Unfortunately, despite the good intentions, this film is a rather dreadful project, vacillating between hysterics and incomprehensible lunacy. It can be recommended only to rabid genre fans.
A Thai/Chinese film, with Chinese and English subtitles; widescreen format,
68 minutes, encoded for ALL REGIONS NTSC,
playable on any American machine; Extras include selected trailers.



Violence/Drugs/Disfigurement
For Mature Audiences