Fully Uncut International Version 98 Minutes!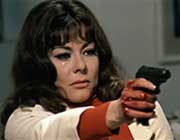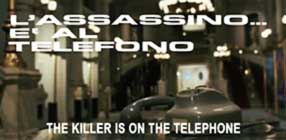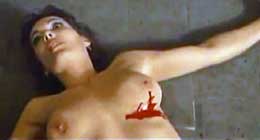 original Italian title L'ASSASSINO...E' AL TELEFONO [The Killer is on the Phone]
also known as SCENESFROM A MURDER and FINAL CURTAIN

director: Alberto De Martino
starring: Anne Heywood · Willeke Van Ammelroy · Telly Savalas · Roger Van Hool · Rossella Falk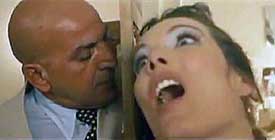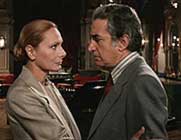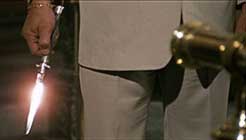 Anne Heywood plays Eleanor Loraine, a woman who suffers from amnesia after seeing her husband killed at the hands of assassin Ranko Drasovic. Now, five years later, Ranko happens to see Eleanor and decides it's best to eliminate her before she regains her memory and implicates him.
Director Alberto De Martino enjoyed a 25 year career during Italy's heyday. He first delivered peplum actioners and then Spaghetti Westerns (DJANGO SHOOTS FIRST). His first venture into the thriller genre was the excellent MAN WITH THE COLD EYES. He is probably best known for the blasphemous shocker ANTICRISTO, INSATIABLE FEMALES, PUMAMAN and the mystery SHADOWS IN AN EMPTY ROOM. Mr De Martino died from heart failure at age 85, June 2015.
Anne Heywood is a British actress who played 'good girl' roles throughout the '50s and '60s before landing an award- winning starring role in the lesbian drama The Fox in 1969. She next tackled I WANT WHAT I WANT but audiences found the theme to too controversial in 1970. Miss Heywood left the UK for better acting opportunities in Italy. After a decade of Euro success (i.e. NUNS OF SAINT ARCHANGEL, RING OF DARKNESS, et al) she married George Danzig Druke, the assistant New York Attorney General, and retired from acting. Today Miss Heywood and her husband live in Beverly Hills California.
Female co-star here is Ms Willeke Van Ammelrooy, generally considered the European 'Lust Goddess' throughout the seventies, a position both heightened [and compromised] by her public, stormy relationship with French filmmaker Jean-Marie Pallardy. After they made the hardcore (XXX) GUNFIGHT AT THE OQ CORRAL, a nasty argument erupted in the screening room, and she stormed off to her Belgium home where she accepted the title role in NIGHTS WITH SUSAN, SANDRA, OLGA & JULIE. Ms Van Ammelrooy - now in her 70s - is still an active actress, best know to American audiences as Sandra Bullock's mother in Lake House (2006).
And then there's Telly Savalas, long before his International fame with the Kojack television series. This film was made during the period when he basically played the villain in numerous European features, most notably Eugenio Martin's HORROR EXPRESS and Mario Bava's LISA AND THE DEVIL. The ironically bald Savalas was born Aristotle Tsavalas and died from bladder cancer in January 1994 age age 72.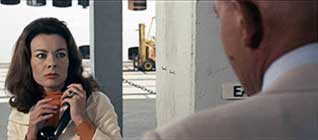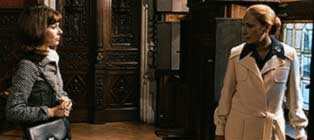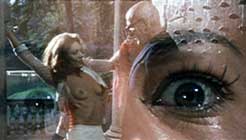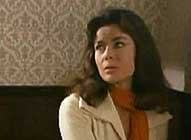 An Italian film with English subtitles; widescreen format (16:9), Uncut (98 minutes),
DVD encoded for ALL REGION NTSC WORLD FORMAT;
extras include selected theatrical trailers.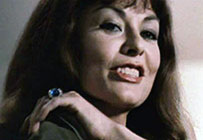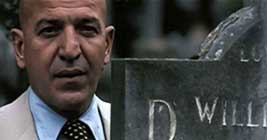 Sexual Situations/Nudity/Drugs/Sexual Brutality
Recommended for Mature Audiences