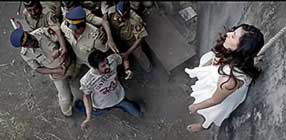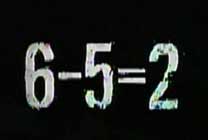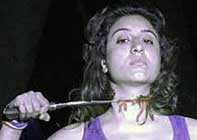 original Hindi/Indian title SIX MINUS FIVE EQUALS TWO

director: Swarna Latha
starring: Darshan Apoorva · Vijay Chendoor · Mruthyunjaya · Pallavi · Krishna Prasad · Ramesh Ramesh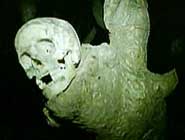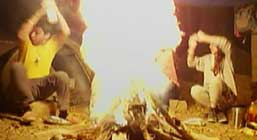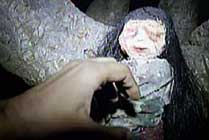 Six friends go trekking in a forest near Mandaya in the Western Ghats, India. As the audience learns from the opening scenes, only one of the friends comes back. The rest are presumed lost, after a series of mysterious events [supernatural events, as claimed by the survivor]. Then years later, the Forest Department department finds the camera which documents the entire excursion. The major part of this movie consists of 'found footage' (eg, Blair Witch) that shows what actually happened. But despite the relatively tired style, the production is crisp, cinematography is realistic, and scares are legitimate and plentiful.
Interestingly, the title reveals the hidden mystery behind the movie: 6 friends go hiking, 5 of them are "missing" and 1 survives. But what about the person behind the camera? (6-5=2).

After the International success of Blair Witch Project, 'found footage' productions became commonplace throughout the world. While this particular movie was an enormous hit in Asia, most of films never hit the theater screen. Rather, they find a niche fan-base on video or the Internet. However, some manage to soar beyond their intended genre. Here are other International hits of recent years: SUBCONSCIOUS [Greece], .REC [France], MONSTER [Britain], NOROI THE CURSE [Japan] and EXORCISMO DOCUMENTADO [Guatemala].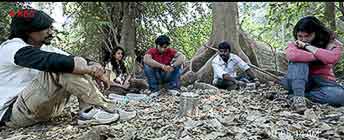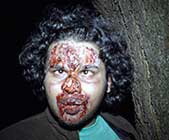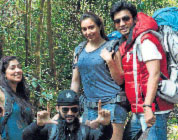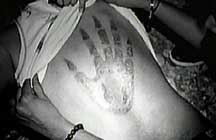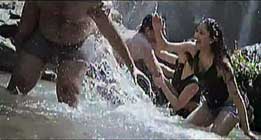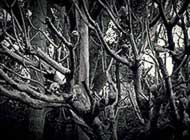 An Indian film in Kannada with optional ON/OFF English subtitles;
widescreen format (16:9), Uncut (105 minutes),
DVD encoded for ALL REGION NTSC WORLD FORMAT;
extras include original theatrical trailer.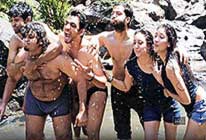 Sexual Situations/Graphic Violence
Recommended for Mature Audiences