Very Rare, Mega-Sleazy Spaghetti Western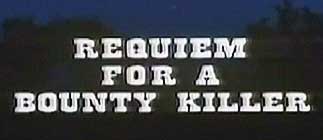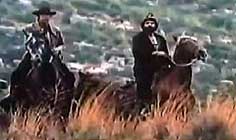 original Italian title REQUIEM PER UN BOUNTY HUNTER
(suspected) re-release title LO AMMAZZO COME UN CANE...MA LUI RIDEVA ANCORA
[Kill Him Like a Dog...But He Still Returns]
also (suspected) re-release 1972 title DEATH PLAYED THE FLUTE

director: Elo Panaccio and Mel Welles (as Mark Welles)
starring: Remo Capitani (as Ray O'Connor) · Lawrence Bien · Anna Bacchi · Michael Forest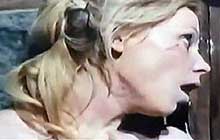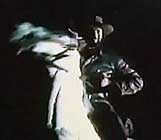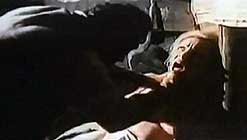 A band of outlaws, following orders from land-grabbing town-boss Lassiter, attack a farm house killing Grandpa Barton and raping and/or butchering the women. When Tom returns from the range to find the slaughter [besides the patriarch, his wife is dead and daughter Suzy is in shock], he vows vengeance. While on he trail of the marauders, Tom meets a mysterious, dressed-in-black flute-playing bounty hunter named Sabata, who agrees to help for $1000.
This mega-sleazy Spaghetti Western was either helmed by uprooted American filmmaker Mel Welles or Italian director Elo Panaccio. Or perhaps, a joint venture, as cinematographer Maurizio Centini recalled. Centini was best known as cameraman for Alberto Cavallone [starting with his debut SALAMANDER] and for Sergio Garrone [commencing with SS EXPERIMENT LOVE CAMP in 1976]. He also often worked for Elo Panacco, particularly SEX OF THE WITCH in 1974.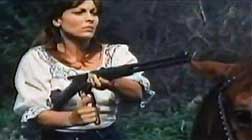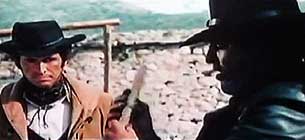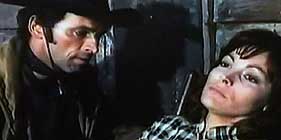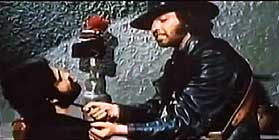 An Italian film in English language with non-removable Greek subtitles; widescreen format,
(80 minutes), DVD encoded for ALL REGION NTSC WORLD FORMAT;
extras include selected Spaghetti Western trailers.