A Time-Travel Comedy
JAPANESE BOX-OFFICE SUMMER BLOCKBUSTER!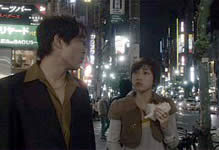 †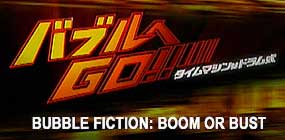 †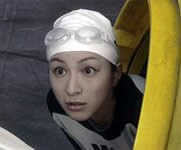 director: Yasuo Baba
starring: Hiroshi Abe ∑ Ryoko Hirosue ∑ Hiroko Yakushimaru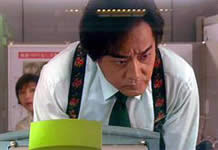 ††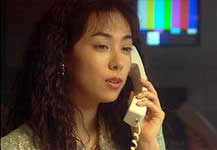 ††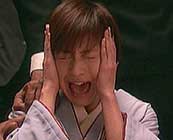 A young woman uses her scientist-fatherís time machine to go back to the late Ď80s and save Japanís economic future while rescuing her trapped mother.
The movie begins in 2007 as Japan is struggling with a 800 trillion yen debt financial crisis. An agent from the Finance Ministry contacts the daughter of an inventor (who has successfully completed a time machine) and asks her to return to Japan's bubble-economy past to fix the economy while also taking the opportunity to save her mother from a lethal accident.
Actor Hiroshi Abe has enjoyed three decades of acting, with 130+ projects in his filmography. Cult fans know him best for MAN BEHIND THE SCISSORS, CRAZY LIPS, and PLATONIC SEX. His endearing costar here is Ryoko Hirosue, a popular television actress who was memorable in GOEMON.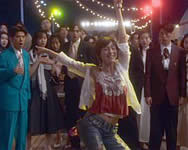 ††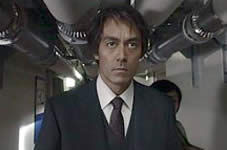 †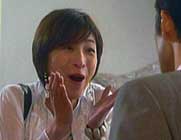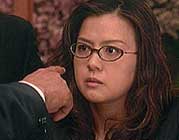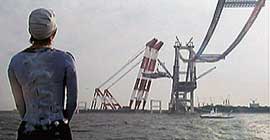 ††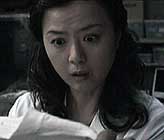 A Japanese film; original widescreen format (16:9), fully uncut (116 minutes) in DVD encoded for ALL REGION NTSC, playable on any American DVD machine; in Japanese language with removable English or Japanese subtitles.

††

Violence/Adult Material:
Recommended for Mature Audiences