Notoriously Risqué Rarity starring Catherine Deneuve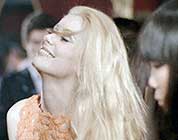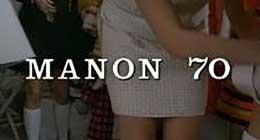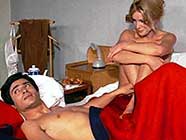 original French title MANON 70 [Manon '70]
 
director: Jean Aurel
starring: Catherine Deneuve · Elsa Martinelli · Sami Frey · Jean-Claude Brialy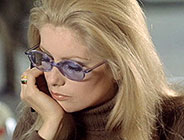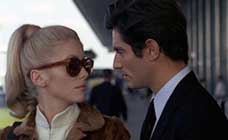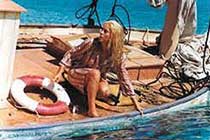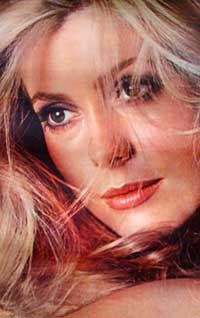 It's a pop-art, swinging '60s modernization of the 18th Century novel Manon Lescault by L'Abbé Prévost. The story of a slut named Manon - forced to choose between love and luxury - transcends nicely into mid-Twentieth Century France. And Ms Deneuve is astonishingly radiant in the complicated Manon role, strongly assisted by the brilliant Serge Gainsbourgh soundtrack.
   For this loose interpretation of the Prévost story, the central focus is on infidelity in relationships. Manon believes the number of sexual encounters is unimportant, rather it's the number of men she actually loves. This is a difficult concept to sell to her new boyfriend who has a more traditional view of relationships, especially when her brother ['the real of her life'] is pimping her to a parade of wealthy johns. Schemes eventually unravel and Manon promises fidelity but old habits die hard.
  This was one in a series of early career-building European films for Catherine Deneuve, preceded by Roman Polanski's REPULSION and Luis Buñuel's Belle De Jour, followed by Dino Risi's horror movie LOST SOULS before making the trek to Hollywood.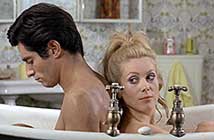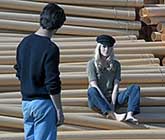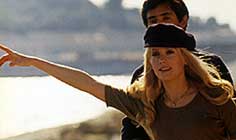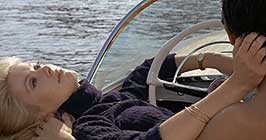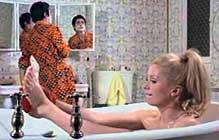 A French film with English subtitles; widescreen format,
fully uncut, 105 minutes), DVD encoded for ALL REGION NTSC WORLD FORMAT.
Extras includes selected trailers.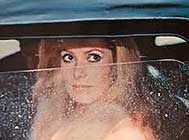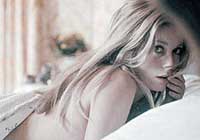 SemiNudity/Prostitution/Sexual Situations
for Mature Audiences