A Rejuvenated Mummy Rapes Females and Drinks Their Blood to Live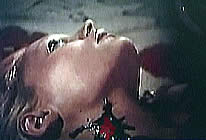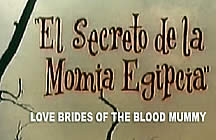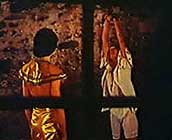 Original Spanish title: EL SECRETO DE LA MOMIA EGIPCIA [Secret of the Egyptian Mummy]
also known as LOVE BRIDES OF THE BLOOD MUMMY and SECRET OF THE MUMMY VAMPIRE

director: Alejandro Marti
starring: Jorge Rigaud · Michael Flynn · Teresa Gimpra · Jacques Bernard · Frank Brana · Catherine Frank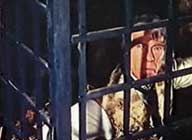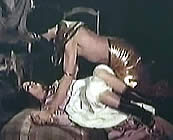 Full disclosure here... Yes, there is a sarcophagus. And inside there is a mummy. But not a traditional mummy. This one is unwrapped. Here's how it plays out: a high priest in ancient Egypt refused to have his evil son's organs removed after death. He also would not allow the body to be embalmed and wrapped after the tongue removal ceremony. Instead, the priest puts a curse on his son and seals him inside the sarcophagus. Now, about three thousand years later, the eccentric collector Lord Dartmoor buys the sealed casket, has it delivered to his castle, and discovers the intact body inside. He rejuvenates the dead mummy, only to be enslaved by the monster's hypnotic powers. The mute Egyptian mummy must drink fresh female blood daily to remain alive and so begins a quest that is certain to effect the local population.
It has been suggested (by actor Jacques Bernard) that Alejandro Marti also directed ROOM OF CHAINS under the Gerard Trembasiewicz alias. There is no other evidence to support this claim. However, the similarities - especially with regards to the abundance of bondage and the style of the S&M scenes - would certainly give credence to the report. Jaques Bernard was known as Pedro Jorge Rigato Delissetche in his home of Buenos Aires, Argentina, where he started acting in 1932. Jacques moved to Madrid in 1959 and enjoyed a lucrative European career (200+ films). His commanding, distinguished looks brought an air of respectability to many projects that didn't truly deserve it. Jacques dabbled in a variety of genres but was best known for his horror films [HORROR EXPRESS, MANIAC MANSION], Giallos [THE PERVERSION STORY, CASE OF THE BLOODY IRIS] and Spaghetti Westerns [HIS NAME WAS HOLY GHOST, SAVAGE PAMPAS]. Mr Bernard died from a road accident January 1984 at age 78.
Actress Teresa Gimpra began acting 1962 and - after 100+ projects, including recent television work - she is not slowing down. In 1990, Teresa married transplanted American actor Craig Hill [after a 25 year marriage, Mr Hill died in April 2014 at 88]. Miss Gimpra is best know to fans of Cult Cinema for MACABRE, NIGHT OF THE DEVILS and LEGEND OF FRENCHIE KING.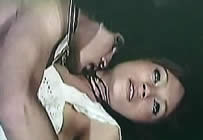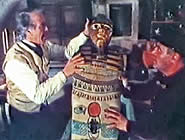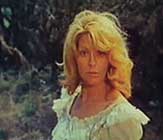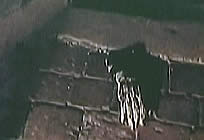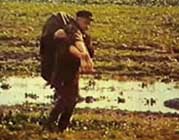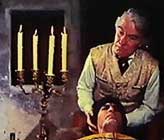 A Spanish/French co-production with English subtitles; widescreen format (16:9), Spanish version (80 minutes), DVD encoded for ALL REGION NTSC WORLD FORMAT. Extras include trailers.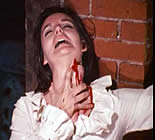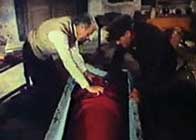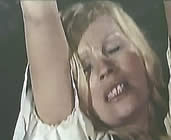 Violence/Sexual Themes/Rape/Sexual Brutality/S&M/Bondage
for Mature Audiences