Legendary [Sexy] Hong Kong Horror Finally Available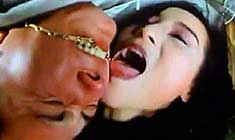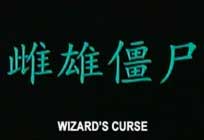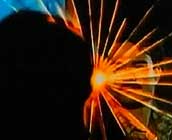 Original Chinese/Hong Kong Title: YAO GUAI DU SHI [Bone Reading Sorcery]

director: Yuen Cheung-Yan
starring: Lam Ching-Ying · Ellen Chan · Kwok Keung Cheung · Man Wah Tsui · Billy Chow · Charlie Cho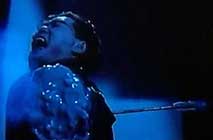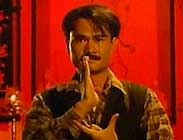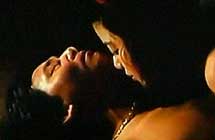 The setting is contemporary Hong Kong. A master Taoist (played by endearing Lam Ching-Ying) has just helped the police destroy La Mit and his girlfriend Kim Sha, two criminals who seemed indestructible due to their deadly black magic. After the conflict, Monk Kim returns to his home where he gets involved in a domestic argument with daughter Ting, over her choice of boyfriends [which reflects complete disregard for family tradition]. Meanwhile a fiendish Tai wizard - obsessed with dreams of creating the ultimate monster - steals the bodies of the aforementioned two criminals. He anoints them with sperm of 99 satyrs and the blood collected from menstrual flow of 99 bitches. The result is the merging of the two bodies into one ultra-powerful, bisexual creature known as the Terrific Vampire. This lustful monster gains knowledge and strength by killing people and then devouring their brains. Besides using brute force [and fangs], this creature also wields its penis as a deadly weapon. More than once, helpless victims are impaled on the humongous organ. According to the plot, if the monster can eat the brain of the Taoist's daughter, he/she's power will be insurmountable.
This film differs from many other Lam Ching-Ying movies (MR VAMPIRE, et al) by being VERY adult. It is a sexually charged, outrageously irreverent dark comedy/horror movie. The production is also top-notch and the special effects are a cut above similar HK horror fare. After this film Lam made EXORCIST MASTER and a few cameos (KUNG FU CULT MASTER and SWORDSMAN 3) before taking his monk character to TV for a series called Vampire Expert (1993-97). After starring in 125+ projects since the early Seventies, Lam Ching-Ying died from liver cancer at age 44 in November 1997.
Ellen Chan has always been a favorite genre actress, not shy about nudity or rough stuff but capable of delivering strong performances. She is best known for the lesbian shocker LOVE THAT IS WRONG, DOCTOR VAMPIRE and ETERNAL EVIL OF CHINA. She retired from the business after her award-winning role in Johnny To's EXILED (2006) at age 50. * Charlie Cho, playing doctor Julian Zhu here [one of his 175+ roles since 1982], is best known to cult fans for DEVIL OF RAPE, HOME FOR INTIMATE GHOSTS, CASE OF THE SPIRIT OF THE BANANA and ANGEL ENFORCERS.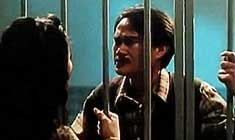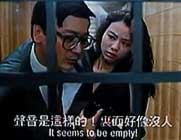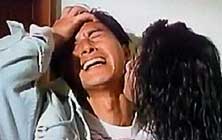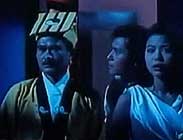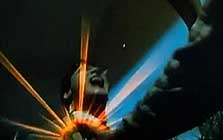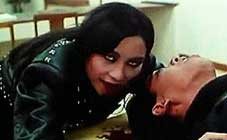 A Hong Kong/Chinese production with Chinese and English subtitles; widescreen format,
uncut (91 minutes), DVD encoded for ALL REGION NTSC WORLD FORMAT;
extras include theatrical trailers.
   


Graphic Violence/Rape/SemiNudity/Sexual Brutality/Language
Recommended For Mature Audiences