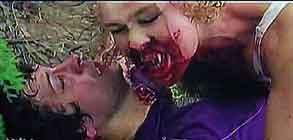 ††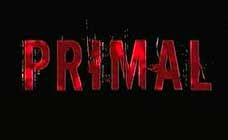 ††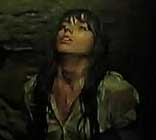 †
also known as: PRIMALE

director: Josh Reed
starring: ZoŽ Gameau (as Zoe Tuckwell-Smith) ∑ Krew Boylan ∑ Lindsay Farris ∑ Rebekah Foord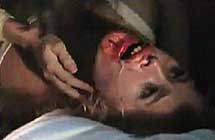 ††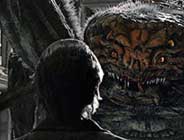 ††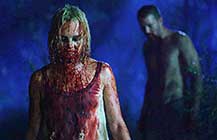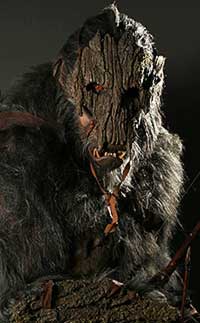 A group of friends venture into the Australian backlands in search for ancient cave paintings. Two of them are infected by tainted spring water and find themselves transforming into hideous creatures driven by nothing but an uncontrollable primal blood lust. Meanwhile, the same water has - over the years - transmuted much of the wildlife into raging creatures obsessed with carnal cravings.
This is definitive "Ozploitation" from director Josh Reed. The term was originally used in the United States to promote the ultra violent Australian exploitation film TURKEY SHOOT. Then, used again to promote many other sex and violent films from down under, including FAIR GAME, and recently SEVENTH HUNT and THE BOOK OF REVELATIONS.
This is the only feature film from director Reed (born Josh Eggleston). He has since become involved with the Ausie television series Checkout. Josh is the son of the late filmmaker Colin Eggleston, best known in the United States for The Long Weekend and the FANTASM films.
An Australian film in English language; widescreen format, uncut (80 minutes),
DVD encoded for ALL REGION NTSC WORLD FORMAT; extras include theatrical trailer.