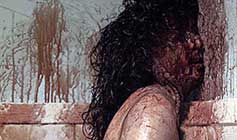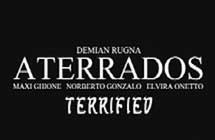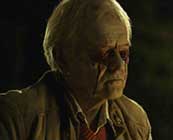 original Argentinean/Spanish title: ATERRADOS [Terrified]

director: Demian Rugna
starring: Maxi Ghione · Norberto Gonzalo · Elvira Onetto · Agustin Rittano · Demian Salomon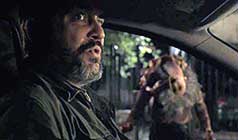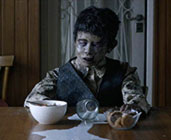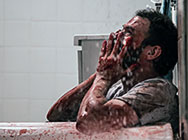 A series of erratic deaths - seemingly caused by something paranormal - put residents of a suburban Argentinean neighborhood on edge. Believing the block has become infested with deadly, blood-hungry supernatural creatures, the residents call upon experts for help. But everyone soon discovers the entities are far more dangerous than anyone could imagine.
Filled with shocking and horrific images, MANY scares throughout [even for jaded genre fans], good acting from a variety of distinctive performers, plus a remarkable soundtrack that adds yet another layer to the over-all fear and dread. This original Argentinean film is bound to become a cult classic (despite the anticipated Hollywood remake in the works). The best aspect of this film - and why it's so genuinely scary - is that writer/director Demian Rugna has a true understanding of man's most basic fears AND has created a collection of 'everyman' characters which seem to be experiencing the terror right along with the audience. It is stylistically similar to his earlier LAST GATEWAY. This time Mr Rugna is using a crew well-experienced in the horror genre (many of them - including Fabian Forte - worked on MASSACRE TONIGHT and THE WHITE COFFIN).
An Argentinean film in Spanish with English subtitles; widescreen format, uncut (88 minutes),
DVD encoded for ALL REGION NTSC WORLD FORMAT; extras include theatrical trailer.