Contains Disturbing Scenes of Sex
The film, including images and description on this page...
for ADULTS ONLY
DOUBLE FEATURE FROM ARGENTINEAN DIRECTOR GERMAN MAGARINOS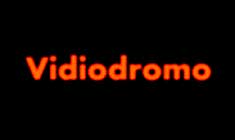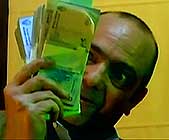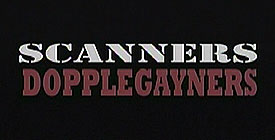 Germán Magariños has directed 30+ films since 2000, under a variety of pseudonyms including Roger Franco, Bruno Martell, Lucio Falci, J. Rollin and Franco Fellini. His brand of cinema is instantaneously recognized, featuring gore, penis dildo shock, gay-themed brutality, racism and grotesque horror. The John Waters-esque sleaze is unapologetic, trashy, disgusting and downright offensive. Mr Magariños initially found International success with SADOMASTER, which also spawned a sequel SADOMASTER 2: GENERAL MAYHEM. To date, his most ambitious films are [arguably] ZOMBI SEXUAL APOCALIPIS, LOS SUPER BONAERENSES and ALAN SMITHEE'S FRANKENSTEIN. In 2016, he also directed a music video for the Argentinean punk band Vedette SS.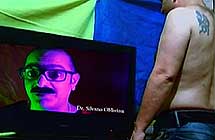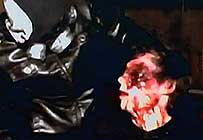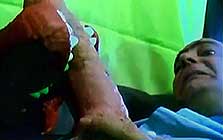 FILM ONE:
VIDIODROMO [Videodromo] (2016)
director: Germán Magariños (as V. Lynch)
starring: Victor Melman (formerly Vic Cicuta) · Ramon Hardon · Federico Carrillo (as Max Von Sidrow)
This sledgehammer parody borrows David Cronenberg's original Videodrome for the framework but very quickly it spins out of control with gore, snuff films, puppet dwarfs and penis prosthetics. Essentially, the story deals with the absurdly rich Issac Zimmerman who owns a TV network that specializes in Xtreme Shock Images. As he searches for more increasingly bizarre product, Zimmerman eventually finds (and is actually consumed physically) by "Vidiodromo."
Two Argentinean films for adults only, in Spanish with English subtitles; widescreen format, uncut (total running time 91 minutes), DVD encoded for ALL REGION NTSC WORLD FORMAT.

Explicit Nudity/Graphic Violence/Sexual Brutality/Gay Theme/Gore
For Adult Audiences Only