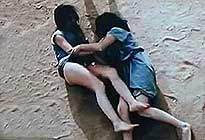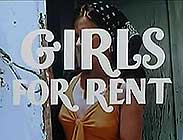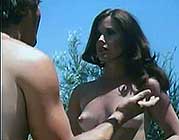 also known as I SPIT ON YOUR CORPSE

director: Al Adamson
starring: Georgina Spelvin · Susie Ewing · Rosalind Mile · Sandy Carey · Kent Taylor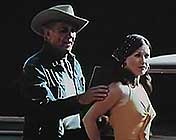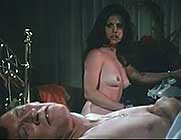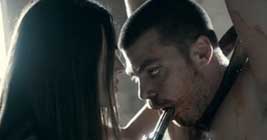 As most fans of cult cinema already know, director Al Adamson holds the dubious distinction of being one of the five worst filmmakers of all time, along side Ed Wood, Ted Mikels and the others (you know who they are). In fact, Adamson was a genius at creating garbage [see his inept contribution to the Blood Island movies, BRAIN OF BLOOD, for a prime example] so it's somewhat remarkable that this venture - while not good - is highly watchable. Of course, some of that credit must go to his cast of beauties who have no compunction about getting naked.

The film tells the story of two female assassins who trick a prostitute into killing a man. The whore has no idea she's being used when slipping a deadly pill into the man's drink; but when the man dies, the prostitute takes off for Mexico. In turn, the two assassins get a contract to follow and kill her.
This was one of numerous 'legit' movies made by porn queen Georgina Spelvin between her Devil In Miss Jones and Private Afternoons of Pamela Mann. Co-star here, Susie Ewing was better known as the leader of the Golddiggers singing group for Dean Martin's television show. Black actress Rosalind Mile had a career in blaxploitation, featured in FRIDAY FOSTER and SHAFT'S BIG SCORE. And Sandy Carey [billed here as Mikel James] made many exploitation films (75+) but is probably best known as the white chick in BLACK ALLEY CATS and the blonde on the torture rack in POOR CECILY.
Al Adamson's reign of bad cinema came to an end in 1995, when he was murdered by his handyman, Fred Fulford, who encased Adamson's body in concrete beneath a hot tub. Mr Adamson was 66.
An American film in English language; fullscreen format, uncut (92 minutes),
DVD encoded for ALL REGION NTSC WORLD FORMAT; extras include theatrical trailer.

Nudity/Violence/Sexual Brutality
Recommended For Mature Audiences