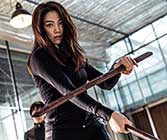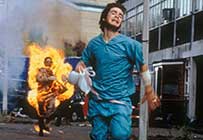 director: Yeon Sang-ho
starring: Yoo Gong · Jung Yu-mi · Ma Dong-seo · Kim Su-an · Choi Woo-sik · Ahn So-hee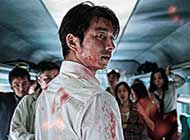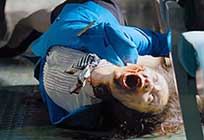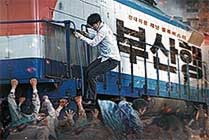 When a zombie virus breaks out in South Korea, passengers struggle to survive against a horde of living dead on a train from Seoul to Busan. This movie - the first zombie thriller lensed in Korea - deserves to be taken seriously. It's packed with action literally from the first moment to the last, and populated by both by exceptionally good actors and very pretty girls. Plus there are at least four scenes that will take your breath away. Make you jump. Or both. Honest. If you forgot how good a zombie film could be [easy to do in the wake of The Walking Dead], don't think twice. See it [before Hollywood attempts a remake]. This movie successfully recalls the best of the horror genre. It attacks the viewer with renewed energy.
Shockingly, this is the first major film from director Yon Sang-ho. But he handles the task like a seasoned pro. There's lots of Internet chatter about sexy 'school girl' Jin-hee (played by Ahn So-hee). This was her second film, preceded by HELLCATS in 2009. She was a member of the South Korean pop group the Wonder Girls.
Due to the excessive popularity of this movie, some countries have re-released the recent Japanese movie I AM A HERO under the title Train to Busan 2. Meanwhile, director Yeon has now began work on his own sequel.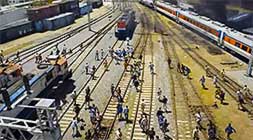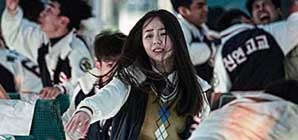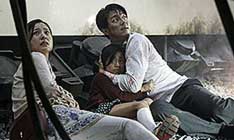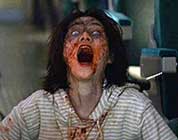 A Korean film with English subtitles; widescreen format,
uncut 118 minutes; DVD encoded for ALL REGION NTSC WORLD FORMAT.
Extras include theatrical trailer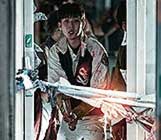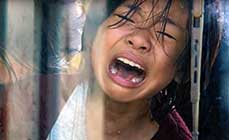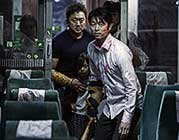 Adult Material/Gore/Graphic Violence/Sexual Themes
For Mature Audiences