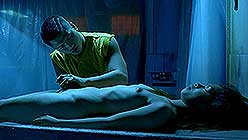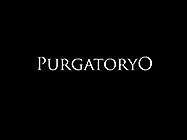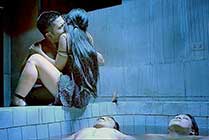 director: Derick Cabrido
starring: Bernardo Bernardo · Kristoffer King · Jess Mendoza · Arnold Reyes · Elora Espano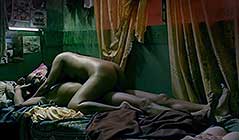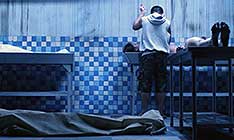 The setting is a rural funeral home filled with corrupt characters in some forgotten part of the Philippines. From the beginning, the film promises to be both eccentric and scandalous [NOTE: It will also be offensive to many viewers]. Derick Cabrido's movie has been the subject of much controversy and many attempts to ban it by the Filipino authorities. Initially, a rumor spread that real corpses had been used in the production, but Mr Cabrido denied such accusations. Then, of course, the plot itself became the object of condemnation. After the film began to get attention [not always positive] at various film festivals in Europe, the Filipino courts decided to stand clear.
Arrested while stealing, Ilyong - a stranger from a nearby precinct - is coldly murdered by the police during the robbery. At the morgue, his body will be used for a number of unconventional tasks, including burial scams and necro sex trafficking, as ordered by the sleazy funeral home's owner Violet, an aging homosexual queen. He is provided with bodies from Jojo the cop in exchange for a percentage of the profits. A main source of income from the embalmed bodies comes from Simon, the owner of a local bar who uses the corpses for fake vigils while collecting burial funds from the patrons. Plus some of his customers also want 'alone time' with a body. Violet employs a couple of workers, On-On and Dyograd, two young men who clean and prepare the cadavers. On-On - often forced to have sex with Violent - has developed a gambling problem; Dyograd, on the other hand, is obsessed with fucking but his girlfriend is losing interest and has been holding out.
With few exceptions, Necrophilia has been a forbidden subject for motion pictures. This movie will probably be remembered as the most explicit, if not most degenerate. Here are 9 other notable titles: SERBIAN FILM, NEKROMANTIK, RAPE DETECTIVE, EBOLA SYNDROME, LOVE ME DEADLY, MURDER SET PIECES, BLOOD SUCKING FREAKS, LUCKER THE NECROPHAGOUS, and BLOOD DELIRIUM.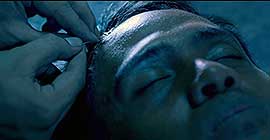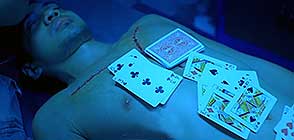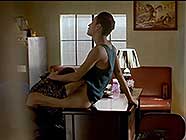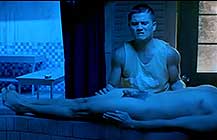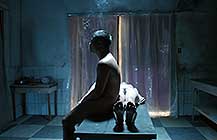 A Filipino film with English subtitles; widescreen format,
uncut 78 minutes; DVD encoded for ALL REGION NTSC WORLD FORMAT.
Extras include theatrical trailer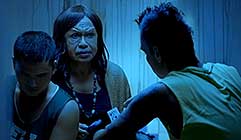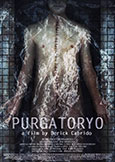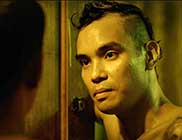 Adult Material/Gore/Graphic Violence/Sexual Themes
For Mature Audiences