An Absolutely Beautiful Print... Now Fully Uncut!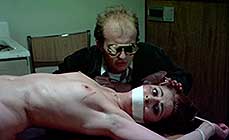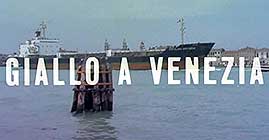 Original Italian Title: GIALLO A VENEZIA [Thriller in Venice]
director: Mario Landi
starring: Leonora Fani · Jeff Blynn · Gianni Dei · Vassili Karis · Mariangela Giordano · Eolo Capritti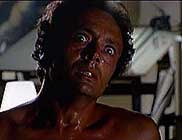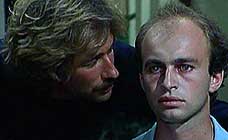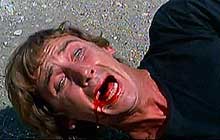 Here's an Italian thriller that has garnered an impressive reputation even though few people have actually seen it. Some critics sneered and called it "Misogyny in Venice" due to the excessive sexual brutality (during the final 20 minutes); it has been released under a variety of names from "Mystery in Venice" to "Thrilling in Venice" to (most aptly) "Gore in Venice." While it IS absolutely outrageous and morally reprehensible, Giallo A Venezia remains the most remarkable example of a Euro Sex-n-Violence extravaganza.
There's a parallel storyline. One involves a sadistic serial killer and the other deals with a young couple engaged in rather twisted sex games that lead to brutal death. Fabio and Flavia have some issues with intimacy. Fabio can only work up a desire for his wife when she's getting screwed by somebody else. So poor Flavia is repeatedly humiliated by violence and rape, until she has had enough. Meanwhile. There's a vicious killer who's capturing prostitutes and torturing them. His gruesome activities lead to the film's most notorious segment... an extreme torture/death sequence involving a butcher knife and helpless Mariangela Giordano.
Leonora Fani was 25 when she starred in this film. It was the culmination to an impressive run of quirky Euro thrillers that began with NAKED MASSACRE and then BESTALIA, HOTEL FEAR and Enzo Castellari's HOUSE BY THE EDGE OF THE LAKE. After GIALLO A VENIZIA, Ms Fani went to Japan for a film with master director Yasuzō Masumura [BLIND BEAST and TATTOO]. She made a controversial coming-of-age movie called Eden No Sono [Garden of Eden]. A few years later, Leonara returned to Italy for a TV series, Dei Miei Bollenti Spiriti. She retired in 1984 at age 30.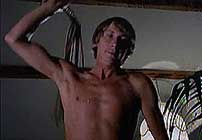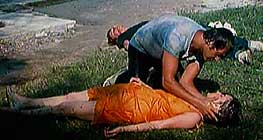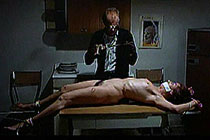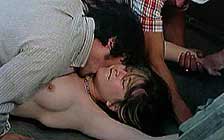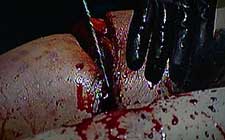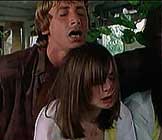 An Italian film; widescreen, totally uncut version (99 min.), in Italian language with optional English subtitles, DVD encoded for WORLD FORMAT NTSC, playable on any American machine. Extras include theatrical trailer.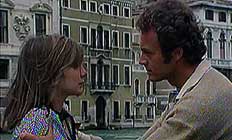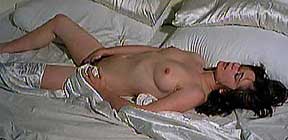 Nudity/Extreme Graphic Violence/Rape/Sexual Brutality/Gore/Drugs/S&M Activity/Torture:
For Mature Audiences Only