A Thai Variation of I Spit on Your Grave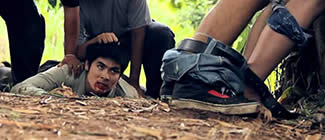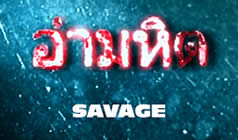 Original Thai Title: XAMHIT [Savage]
Also known as HIDDEN WRATH

director: Moua Lee and Kao Chang
starring: Chayapon Aharakunjira · Sujitraron Sophavanichakun · Admsin Teeruawut · Akawat Saeher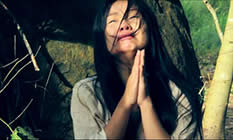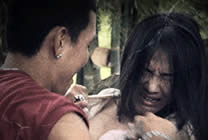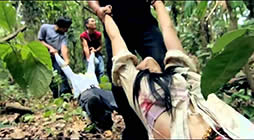 Bua, a pretty village girl, is considered an outcast because she cannot speak. Even though Yod wants to marry her, his parents object because she's mute [his mother asks: How can a mute handle the responsibilities of a family?"]. Yod defies their wishes. He and Bua set up home in a rural shack where they eke out an existence by fishing. However when Bua goes into town, she's still the object of scorn, especially by thugs who enjoy bullying her with sexual threats. One day, evil comes a'calling when Chang and his two friends chase the couple into the woods. Bua is raped and both are murdered. The bodies are buried in an unmarked grave. But the killers soon become victims of 'supernatural' torment and start to believe they are stalked by the ghost of the ravaged dead girl.
This incredible looking film comes from Thailand and it is truly a cinematographic masterpiece by directors Moua Lee and Kao Chang. The story is an interesting variation of I SPIT ON YOUR GRAVE or THE BEASTS set in a rural village where good and evil are merely two sides of a coin. The violence is swift and shocking, as is the heartbreaking sentiment underneath all the nastiness.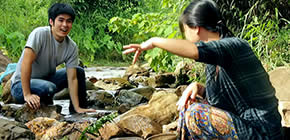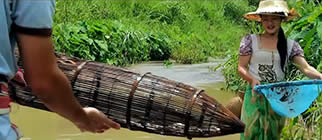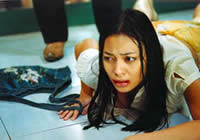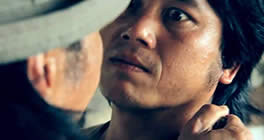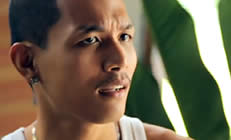 A Thailand production with good English subtitles;
widescreen format (16:9), 81 minutes, encoded for ALL REGION NTSC,
playable on any American machine. Extras include theatrical trailer.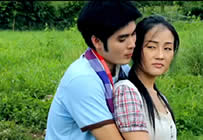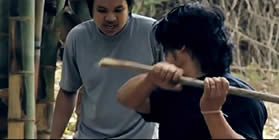 Graphic Violence/Sexual Situations/Sexual Brutality/SemiNudity/Rape
for Mature Audiences