The Director + Star of DON'T DELIVER US FROM EVIL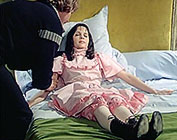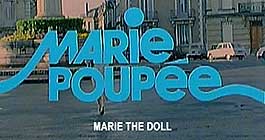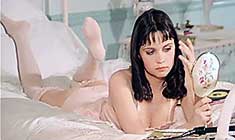 Original French title MARIE POUPÉE [Marie the Doll]
director: Joël Séria
starring: Jeanne Goupil · Andre Dussolier · Andrea Ferreol · Marie Mergey · Francois Perrot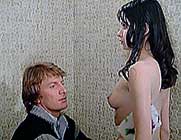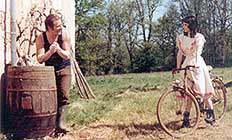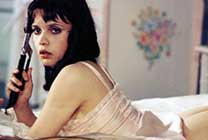 Marie is a 17-year old who lost her parents to a tragic accident at a young age and now lives a sheltered life with the grandparents. As a result, she has an arrested development that makes her look and act much younger than her age. One day, Marie wanders the village while her grandparents are shopping. She notices an exotic doll collection on display in a store window. This a collectable doll shoppe owned by the affluent and eccentric Claude. He sees Marie and becomes infatuated with her vapid innocence, leading to Claude's mania for the youngish vixen. Marie - unaware of Claude's unhealthy obsession with dolls - agrees to marry him and move to his estate. But soon the storybook villa becomes a nightmare castle for poor Marie.
The film tells a disturbing [albeit, uncomfortable] story of the relationship between two dysfunctional people, a dussollier who marries a a naive girl only because she resembles a doll and a young doll who has fallen "in love" for the first time in her life but can't understand her husband's lack of empathy. The movie becomes vicious and wildly unconventional as it moves steadily towards the Twilight Zone conclusion. The entire thing is the brain-child of filmmaker Joël Séria, best known for his cult masterpiece DON'T DELIVER US FROM EVIL. The star here is the same actress from that film - Jeanne Goupil - still looking like a child even though she was 26 when this movie was shot. A year before she married director Séria. They have one child.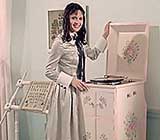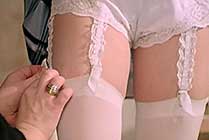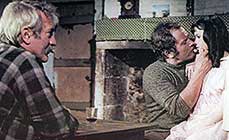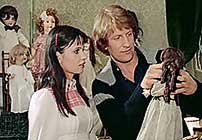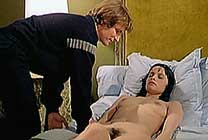 A French film; widescreen, totally uncut version (115 min.), in French language with optional English subtitles, DVD encoded for WORLD FORMAT NTSC, playable on any American machine.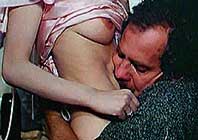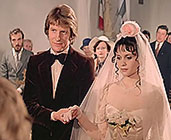 Nudity/Violence/Rape/Sexual Brutality:
For Mature Audiences