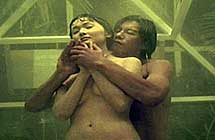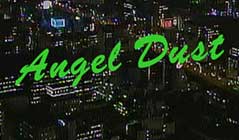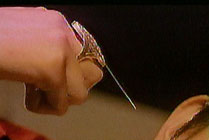 Original Japanese title ENJERU DASUTO [Angel Dust]
director: Sogo Ishii [Gakuryû Ishii]
starring: Kaho Minami · Takeshi Wakamatsu · Etsushi Toyokawa · Ryoko Takizawa · Masayuki Shionoya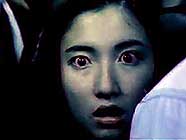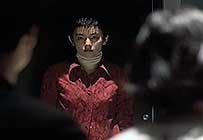 A serial killer - armed with a poison hypodermic needle - murders a woman on a crowded Tokyo subway train during rush hour every Monday evening at 6 o'clock. The police, led by criminal psychiatrist Setsuko Suma, try to understand the killer's mindset in an attempt to catch him before he strikes again. The trail leads to Setsuko's ex-boyfriend, another psychiatrist - Dr Rei Aku - a specialist on deprogramming former sect members. As she gets wrapped up in the case, Setsuko becomes convinced [perhaps irrationally] that the answer has something to do with the dark nature of Aku's brainwashing techniques.
Gakuryû Ishii (now known as Sogo Ishii) was born January 1958 in Hakata, Japan. He is a film director and writer, often credited for introducing the Cyberpunk Wave to Japanese Cinema with his early short films (including PANIC IN THE HIGH SCHOOL and ELECTRIC DRAGON 80,000 VT) and movies like BURST CITY (1982). He also evolved into a major award-winning director after releasing his surreal masterpiece LABYRINTH OF DREAMS and the exceptional samurai actioner GOJOE.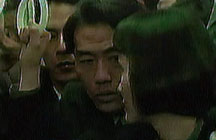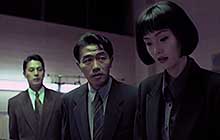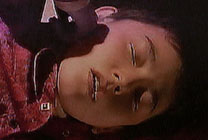 A Japanese film; widescreen, totally uncut version (116 min.), Japanese with English subtitles,
DVD encoded for WORLD FORMAT NTSC, playable on any American machine.
Extras include original theatrical trailer.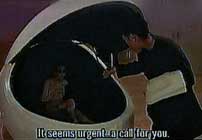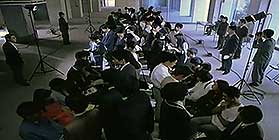 Violence/Sexual Themes/Sexual Brutality:
For Mature Audiences