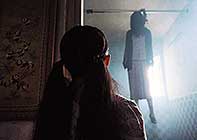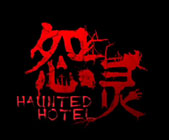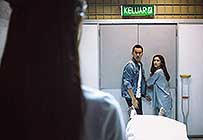 Original Malaysian title HOTEL BERHANTU [Haunted Hotel]
Original Chinese title YUAN LING 2 [Haunted Road 2]
director: Ryon Lee
starring: Teddi Chin · Alvin Chong · Azman Hassan · Aom Sushar · Li Chuan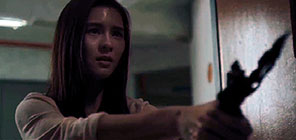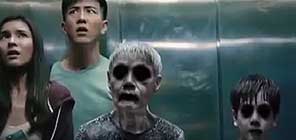 This film tells the story of a young couple, Ling and his girlfriend Jun. He has recently landed a job opportunity in Malaysia and they take the trip together. Vacationing for a few days prior to the interview, they spend time in a casino where luck smiles on them. The blackjack cards are good and they win a lot of money. The couple also makes the wise decision to leave the casino with dollars in their pocket. However, due to the late hour, Lin and Jun have trouble finding a hotel. They are forced to drive miles from the population where they stumble upon a mysterious old hotel with a vacancy. Despite their misgivings, the couple decides to stay. It is perhaps the worst decision they will ever make.
Here is a joint Malaysian/Chinese/Thai production, but the movie is essentially Malaysian [partly due to the strict censorship laws in China against horror films]. The director is Ryon Lee, a Malay scriptwriter, often cited as the most successful scripter EVER in that country. While he has penned a variety of movies, his specialty is horror (including the recent BUYER BEWARE). This is his debut as a director. The Chinese producer wanted the film to be a sequel to the Hong Kong mega-hit HAUNTED ROAD. It was released in an altered version as HAUNTED ROAD 2 outside of Malaysia.
The three major characters are played by Malaysian actors Teddi Chin, Alvin Chong and Azman Hassan. The cast also features Aom Sushar from Thailand and Chinese actress Li Chuan.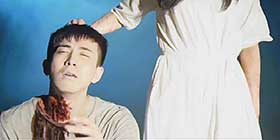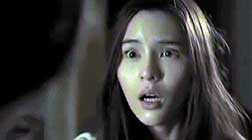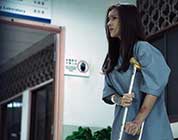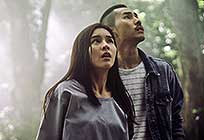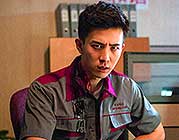 A Malaysian film; widescreen, totally uncut version (85 min.), with Chinese & English subtitles,
DVD encoded for WORLD FORMAT NTSC, playable on any American machine.
Extras include original theatrical trailer.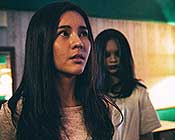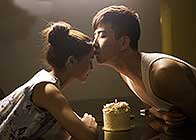 Graphic Violence/Sexual Themes
For Mature Audiences