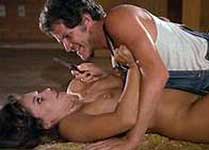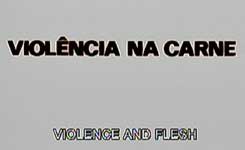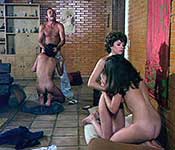 Original Brazilian/Portuguese title VIOLENCIA NA CARNE

director: Alfredo Sternheim
starring: Helena Ramos · Sonia Garcia · Neide Ribeiro · Zecarlos De Andrade · Nadia Destro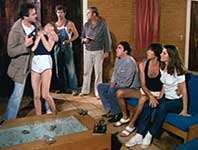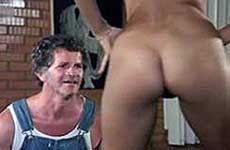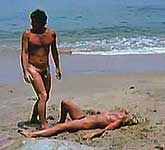 Three violent criminals escape from prison and take refuge in a private beach house owned by a lesbian couple. They subdue four women and three men, raping and torturing them all in brutal, perverse sex games.
In 1971, Wes Craven directed the iconic LAST HOUSE ON THE LEFT. Highbrow critics were quick to explain how it was loosely based on Igmar Bergman's Virgin Spring, even though Craven himself said his inspiration was Peter Collinson's PENTHOUSE. The Italians were quick to produce their own versions from LAST HOUSE ON THE BEACH to VACATION FOR A MASSACRE, NIGHT TRAIN MURDERS to LONELY VIOLENT BEACH. Spanish filmmaker Jorge Grau delivered CODE OF HUNTING while producer/director Ivan Reitman made the Canadian knockoff DEATH WEEKEND. Even Turkish Osman Seden came with LAST HOUSE IN ISTANBUL and Joe D'Amato made a hardcore (XXX) version called HARD SENSATION. Brazilian director Alfredo Sterheim rounded out the decade with this nasty piece of sexploitation VIOLENCIA NA CARNE (Violence and Flesh). Of course the Last House phenomenon continues strongly today, a half-a-century after Craven's initial strike.
This South American "Pornochanchada" [or "Chada Movies" as nicknamed by the fans] stars one of the genre queens, Helena Ramos (CHICK'S ABILITY).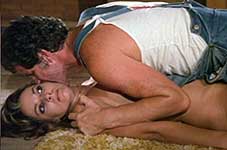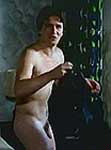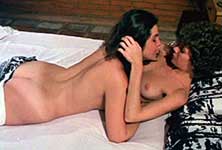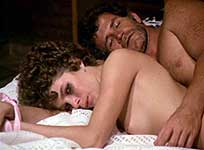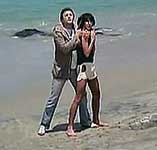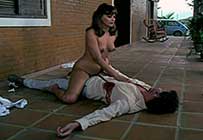 A Brazilian film in Portuguese language with optional English subtitles;
original fullscreen format (1.33:1), totally uncut at 93 minutes, ALL REGION NTSC,
playable on any American machine; extras include theatrical trailers

Graphic Violence/Male and Female Nudity/Gore/Sexual Brutality:
for Adult Audiences only