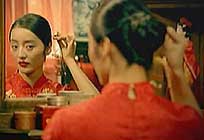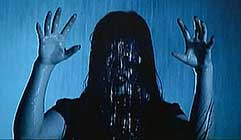 director: Wang Liang
starring: Wang Liang ˇ Hong Chen ˇ Qin Xue ˇ Li Bei-Lei ˇ Zeng Shuai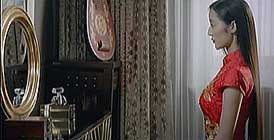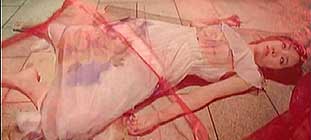 Here's something of an oddity from Mainland China where supernatural horror films are still outlawed. As a result, the fantasy element is played down [although still important to the plot] and tempered within the guise of being a "more acceptable" black comedy. The story deals with female rebel Cheng Xiao-die who attempts to challenge the corrupt Republic of China but is under investigation for a bomb threat. Shortly before her upcoming marriage - while wearing her wedding dress, a beautiful red cheongsam - she commits suicide by hanging, an act that also levels a curse against anyone who wears the dress in the future. Through the years, this red cheongsam is passed down through various families until it falls into the hands of contemporary engaged couple Wang Zeya and his fiancé Xia Xue plus her close friend Yaru. The curse is overpowering and everyone is in danger.
This is a debut project from Wang Liang (who also stars here as Wang Zeya). He would go on to write and direct SEVENTH SENSE: THE ROAD BACK the following year. That film would also star Zeng Shuai, the actress who plays Yaru here. The main actress, Hong Chen (playing dual roles of Cheng Xiao-die and Xia Xue) is a more seasoned performer, best known for the role of Lady Gau in Donnie Yen's LOST BLADESMAN.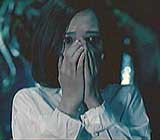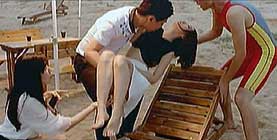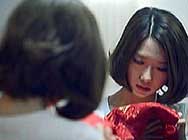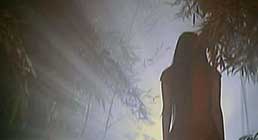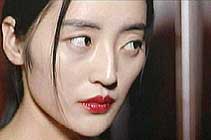 A Chinese film with Chinese and English subtitles; original widescreen format, 85 minutes,
ALL REGION NTSC, playable on any American machine; extras include theatrical trailers

Violence/Sexual Brutality: for Mature Audiences