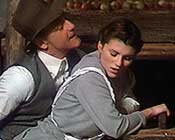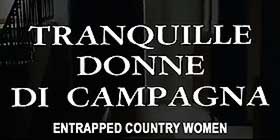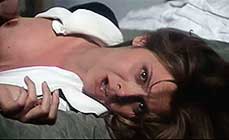 original Italian title: TRANQUILLE DONNE DI CAMPAGNA [Quiet Country Women]
also released as DONNE DI PAESE ENTRAPPATE [Entrapped Country Women]

director: Claudio Giorgi
starring: Silvia Dionisio · Philippe Leroy · Serena Grandi · Carmen Scarpitta · Christian Borromeo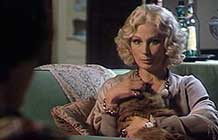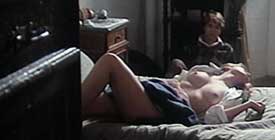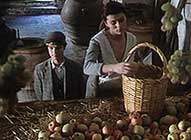 Circa late thirties. Mussolini sends Italian volunteers to help in the Spanish Civil War. But many of the females are diverted to a rural property owned by Guido Maldine and his sister Gloria. Behind the walls of his peaceful old farmhouses, Gido has created his own dictatorship where he requires unquestioning obedience to his will. He believes all women are his property and spends his time confirming this belief.
This rare oddity was directed by actor/filmmaker Claudio Giorgi under the pseudonym Claudio De Molinis. Through the '70s he appeared in a handful of movies (including STRANGE BLACKMAIL OF A GOOD GIRL). His bigger success was in scriptwriting and directing. He is probably best known for writing, acting in and co-directing (with Bitto Albertini) YELLOW EMANUELLE in 1977. Mr Giorgi retired from the entertainment field after that film at age 31. Today he is in the restaurant business in Rome.
The big drawing card for this movie - besides the quirky, offensive plot - is Serena Grandi. This was officially her first film [although it should be noted that she also appeared in Joe D'Amato's ANTROPOPHAGUS earlier that year under the pseudonym Vanessa Steiger]. She was born 1958 in Bologna as Serena Faggioli and initially found fame by displaying her very large bust in a variety of light sex comedies. Serena became known for her acting after the controversial LADY OF THE NIGHT and Lamberto Bava's DELIRIUM (Foto di Gioia). She continues to act today - although some critics have snarkly said she should not.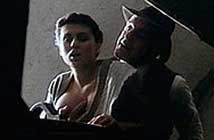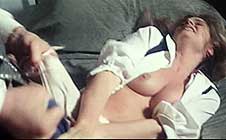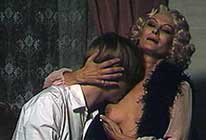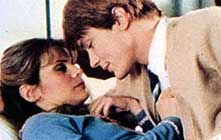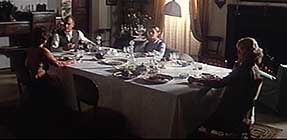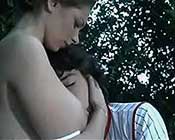 An Italian film with English subtitles; widescreen format, uncut (91 minutes),
DVD encoded for ALL REGION NTSC WORLD FORMAT; extras includes selected trailers.