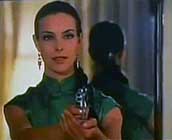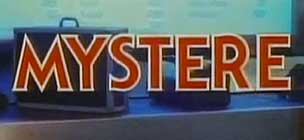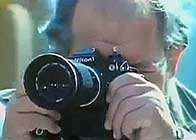 original Italian title: MYSTERE
also released as DAGGER EYES and MURDER NEAR PERFECT
and THE KILLER AND PROSTITUTE

director: Carlo Vanzina
starring: Carole Bouquet · John Steiner · Philip Coccioletti · Janet Agren · Gabriele Tinti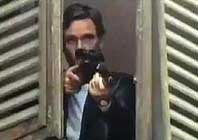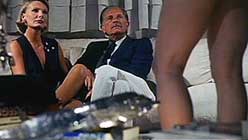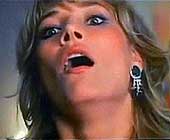 During a 'presidential' parade in the square, German photographer Reinhardt accidentally snaps a photo of an assassination, as the politician and his wife come by waving from the backseat of a convertible. He also gets a picture of the killer [see pic upper left]. Undercover Russian spies [responsible for the hit] want the negatives. The photographer agrees to their cash offer and decides to wait for the rendezvous in the company of a couple hookers, Pamela and Mystère. He hides the negatives in his gold cigarette lighter just before the girls arrive. But, as it turns out, Pamela is a bit of a thief. And while Mystère is dutifully doing her job in bed, Pamela steals the lighter and sticks it in her partners purse. After the girls leave, they both get picked up by other johns and go separate directions. Pamela is murdered and Mystère - unknowingly with the lighter in her possession - is the next target.
This film is like a sleazy James Bond thriller, with a gang of Russian spies killing prostitutes 'who know too much' after the assassination of a politician (in a scene that mirrors the Kennedy killing in Dallas). Speaking of James Bond, actress Carole Bouquet originally found fame two years earlier as a Bond-girl in For Your Eyes Only. After this movie she spent a decade as the major model/spokesperson for Chanel. Today, Miss Bouquet owns and operates vineyards in Pantelleria, Italy.
Janet Agren, born in 1949, was a Swedish actress who relocated to Italy for a prestigious modeling position. After meeting exploitation producer Carlo Maietto, she began starring in his productions. They married in 1975 and she continued in a smorgasbord of genre films. Janet is probably best known for RAT MAN, NIGHT OF THE SHARKS, KILLER RESERVED NINE SEATS and EATEN ALIVE BY CANNIBALS. She quit acting in the early '90s, filed for divorce and moved to the United States. Today she lives in Miami Florida where she works as an interior decorator.
Carlo Vanzina was a workhorse studio director, responsible for helming 75+ movies between 1976-2017. He is best known for the Giallo NOTHING UNDERNEATH and for producing the sequel TOO BEAUTIFUL TO DIE. Mr Vanzina died from a stroke in July 2018 at age 67.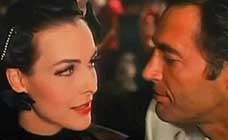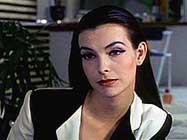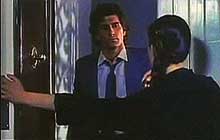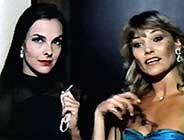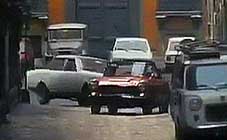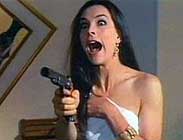 An Italian film with optional ON/OFF English subtitles; widescreen format, uncut (84 minutes),
DVD encoded for ALL REGION NTSC WORLD FORMAT; extras includes selected trailers.