DOUBLE FEATURE ON ONE EXTENDED DISC
DABBE PLUS DABBE 2
THE TWO FILMS THAT STARTED
THE NEW WAVE OF TURKISH HORROR
A DECADE BEFORE SICCIN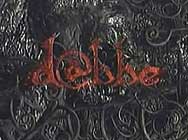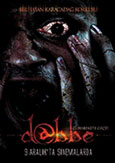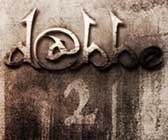 FILM ONE
D@BBE (2006) 110 Minutes
director: Hasan Karacadag
starring: Ümit Acar · Ebru Aykac · Fulya Candemir · Zeynep Hasdal Colakoglu · Kaan Girgin
FILM TWO
D@BBE 2 (2009) 85 Minutes
director: Hasan Karacadag
starring: Muharrem Dalfidan · Incinur Dasdemir · Leyla Göksun · Deniz Olgaç · Sefa Zengin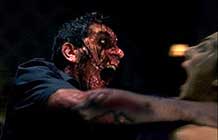 Hason Karacadag's DABBE series is recognized as the first in the New Wave of Turkish Horror, a decade before SICCIN, BLACK MAGIC and other fare. The director was strongly influenced by the Japanese horror boom and there are strong similarities here to KAIRO (Pulse), RING, THE LAST FRANKENSTEIN and especially ONE MISSED CALL. This was apparently the result of Mr Karacadag's extended time in Japan. He was born in Turkey, 1976, but moved to attend school in Japan in the mid-90s. Once there, he switched his studies from Medical to Film. He began submitting his short projects to the JVC Tokyo Video festival and won top honors three years in a row (2001-2003). He also won best director awards from the Bunkacho Japanese Agency. With these impressive stats, Hason returned to Instanbul with a contract to begin working on this film.
For this story, many young people in the United States are committing suicide in graphic style. The wave of self-inflicted violence spreads across the world, even to the small Turkish town of Selcuk. A young man takes his life there with a knife to the throat [see pic above left]. A bit later, unexplained horror begins for his friends as they receive disturbing emails from him, even though he is dead. They also start seeing themselves surrounded by beings that seem to rise from the depths of Hell. It's all connected to the coming Armageddon for the Islamic world and transmitted through the Internet.
The End-of-Times continues in the sequel as a family tries to escape from the disaster. But the world is ending. Black smoke descends from the sky, infecting people and turning them into zombies, as Istanbul crumbles in a raging fire.
The name of the film refers to "dabbet-ul arz" from the Koran, the Muslim holy book. It means "the ones who walk again on earth." Dabbet-ul arz is one of the last signs of the Armageddon.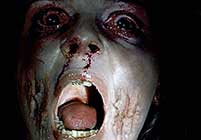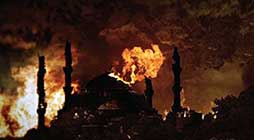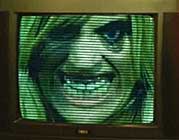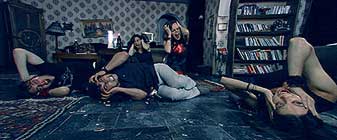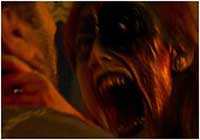 Two complete Turkish films with English subtitles (110 Minutes) and (85 Minutes)
Both widescreen (16:9); DVD encoded for ALL REGIONS, playable on any American DVD machine

Graphic Violence/Adult Material:
Viewer discretion is advised.