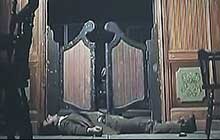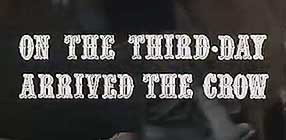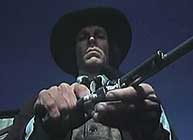 Original Italian title IL TERZO GIORNO E ARRIVATA LA CORVO
[The Crow Arrived on the Third Day]
also known as THE CROW BRINGS DEATH

director: Gianni Crea
starring: Lincoln Tate · William Berger · Florella Mannoia · Dean Strafford · Lorenzo Fineschi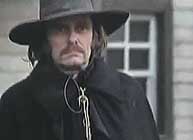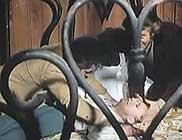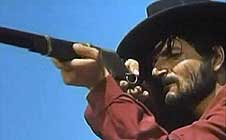 Sally and her brothers Link and Tornado are private detectives in the West. For this film, they step into (and out of) one problem after another as they investigate the disappearance of a gold shipment from the Lawson Mining Company. It turns out that the heist was phony, faked by owner Lawson who pilfered the fortune. He hires notorious gunman, the Crow, to stop the snoopers.
Lincoln Tate was an American TV actor [Big Valley (1965), Burke's Law (1966) and I Dream of Jeannie (1967)] before moving to Italy in 1969 for a series of Spaghetti Westerns including this one and Mario Gariazzo's ACQUASSANTA JOE. A bit later, he starred in Al Bradley's BATTLE OF THE AMAZONS before returning to the United States for a role in TV's Marcus Welby,MD and General George Custer in the motion picture Legend of the Long Ranger (1981). His last film before retiring was Linda Blair's gory horror project GROTESQUE, which he also produced. Mr Tate died in Los Angeles, December 2001, at age 67.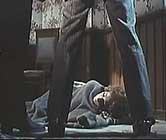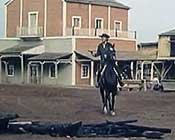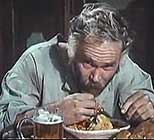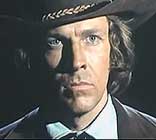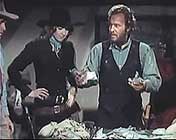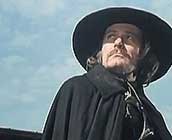 An Italian film in English language (82 Minutes), fullscreen,
DVD encoded for ALL REGIONS, playable on any American DVD machine
Extras include selected Spaghetti Western trailers

Graphic Violence/Adult Material/Rape:
Viewer discretion is advised.