The Fantasy/Horror Movie that became
Argentina's Top Grossing Film of All Time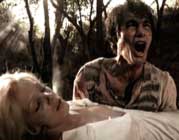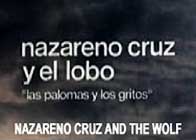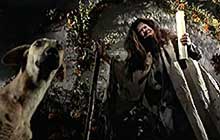 original Argentinean/Spanish title: NAZARENO CRUZ Y EL LOBO
also known as LAS PALOMAS Y LOS GRITOS [THE PIGEONS AND THE SCREAMS]

director: Leonardo Favio
starring: Juan Jose Camero · Marina Magali · Alfredo Alcon · Nora Cullen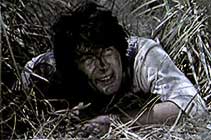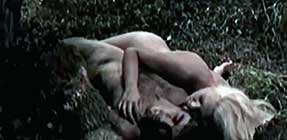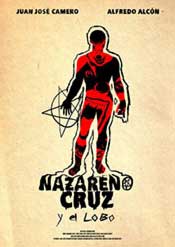 Long considered one of the greatest movies (if not THE greatest) to ever come from South America, this fantasy|horror film - virtually unknown in the United States - is an incredible thrill-show for the senses that absolutely must be seen. There is nothing quite like it.

Nazareno Cruz is the seventh son born to husband and wife living in a remote mountain village. According to a Catholic-based myth, a seventh son will become a werewolf on nights of the full moon. The villagers are relieved when this doesn't happen. As Nazareno grows, he falls in love with the beautiful Griselda. But then, he is visited by the Devil, who offers him the wealth of the world if he abandons his love for Griselda. However, if Nazareno does not do this, he will become a werewolf.
This classic fable is punctuated by a haunting score from Juan García Caffi (which more than causally resembles the theme to CANNIBAL HOLOCAUST) as it then drifts into moments of Opera. Director Leonardo Favio is known for his pristine productions, but this one - strung from one surreal shot to the next - is unlike anything in fantasy cinema. Certainly, the credit must also go to cinematographer Juan José Stagnaro, a former documentary director who provides exquisite camera placements and movement.
An Argentinean film with optional ON/OFF English subtitles; widescreen format, (88 minutes),
DVD encoded for REGION 1 NTSC FORMAT; extras include theatrical trailer