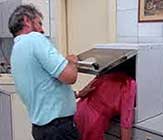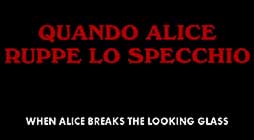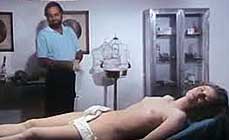 original Italian title: QUANDO ALICE RUPPE LO SPECCHIO [When Alice Breaks the Looking Glass]
also known as TOUCH OF DEATH [Edited Version]
director: Lucio Fulci
starring: Brett Halsey · Ria De Simone · Pier Luigi Conti (as Al Cliver) · Zora Kerova · Sasha Darwin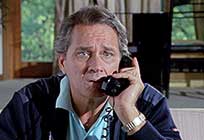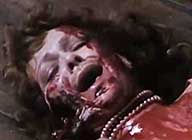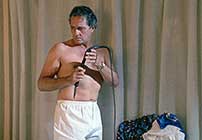 Some reference sources incorrectly identify this film as Fulci's BROKEN MIRROR [probably due to the title similarity] but it's not true. They are two different movies.
Here is the story of Lester Pearson, a down on his luck gambler who starts seducing wealthy women with various deformities. He then kills them for their delicious meat [he's also a cannibal] and their cash for his horse racing addiction. However, Lester has a problem [besides the obvious] as he is being shadowed by someone who knows his secret and is planting evidence to implicate him.
Ultimately, this is a very gory black comedy from Lucio Fulci. And that is something of a rarity. He didn't make many comedies [not counting his interchangeable 'studio projects' from the early '60s], only the sexy SISTER-IN-LAW and DRACULA IN THE PROVINCES come to mind. While a case could be made to consider his CAT IN THE BRAIN as a comedy - since it was clearly intended to be self effacing satire - it wasn't shot as a comedy. On the other hand, this movie uses many techniques (music, camera angles, etc) that are usually reserved for lighter fare. But interestingly, this film is one of Fulci's most meanspirited, gross-out-ugly productions.
Also, Fulci seldom used the same actor twice, regardless of how effective a performance may have been. Here is a notable exception. Brett Halsey starred in the previous DEVIL'S HONEY and later in Lucio's DEMONIA. Halsey had been an American TV star who went to Italy for work after the cancellation of his television series Follow the Sun in 1962. He starred in everything from Peplums to Spaghetti Westerns, from Giallos to Romantic Comedies. Cult fans know him best for the psychedelic thriller HOT LOVE OF THE YOUTH and Mario Bava's FOUR TIMES THAT NIGHT.
Incidentally, many of the scenes [especially the gorier ones] were redubbed and edited by Fulci two years later for his aforementioned CAT IN THE BRAIN.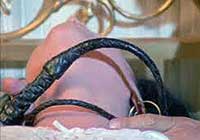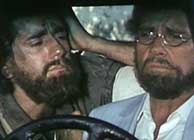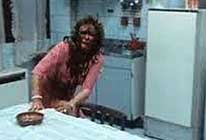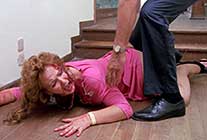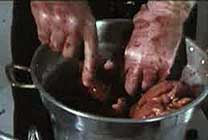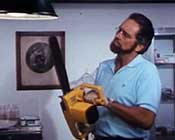 An Italian film with English subtitles; fullscreen format, uncut (86 minutes),
DVD encoded for ALL REGION NTSC WORLD FORMAT; extras includes selected trailers.
Graphic Violence/Sexual Brutality/Nudity
Recommended For Mature Audiences