Fully Uncut Version... For Acquired Tastes Only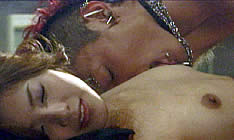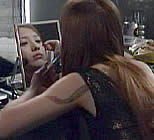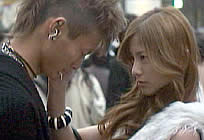 director: Yukio Ninagawa
starring: Yoriko Yoshitaka · Kengo Kora · Arata Ibura · Yu Abiru · Tatsuya Fujiwara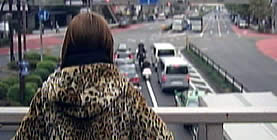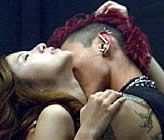 International audiences had previously seen Yoriko Yoshitaka as a nameless girl walking towards the center of the city in the conclusion of Sion Sono's NORIKO'S DINNER TABLE: SUICIDE CLUB 2. Now she shows up naked, tattooed and pierced in this tale of a young waif in the Tokyo underground. She has gone from one dream- world to another, and this is a shocking - sometimes ugly - and always dangerous dreamworld.
Based on a book written by a Japanese teenage girl, Hitomi Kanehara, revolves around three people and their dark world of rough sex, tattoos, piercing and lust. Each of these characters attempt to find their own escape route as they are suffocating in the mire. Lead teenager Lui is completely entwined with demons [like the tattoo twirling around her body] as she trades pain for intoxication and then S&M sex. But these people can't escape and each is sucked even further into the black sludge until it's too late.
Produced by pop star icon Chara (SWALLOWTAIL BUTTERFLY) who also contributes to the exceptional soundtrack. Co-star Yu Abiru would next star in Koji Shiraishi's paranormal thriller CULT.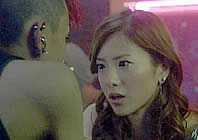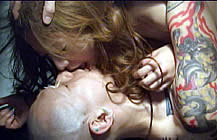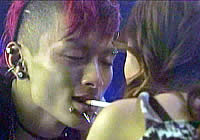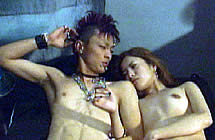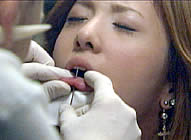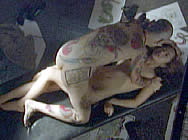 A Japanese film; widescreen format (16:9), totally uncut version (125 min.), DVD encoded for ALL REGION NTSC, playable on any American machine. Extras include theatrical trailer.
Sexual Situations/Nudity/Graphic Violence/Piercing/Sexual Brutality/S&M/Rape/Drugs
For Mature Audiences Only