The Skeleton in Pat Boone's Closet
"Pat Boone... As You've never Seen Him Before!"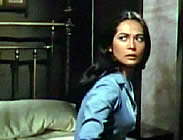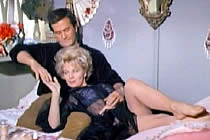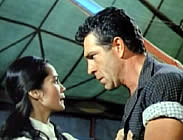 director: Daniel Petrie
starring: Pat Boone · Nancy Kwan · Mai Zetterling · Yvonne Mitchell · Kieron Moore · John LeMesurier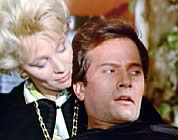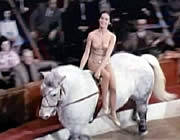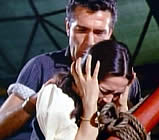 In Italy, handsome drifter Eddie is recruited by circus performer Gina to be her new partner... both in her act and in her bed. He becomes the singer for the BigTop while also assisting Gina in her ventriloquist routine. But Eddie is a rogue and soon begins flirting with the much younger bareback rider, Tessa. When Eddie accidentally kills the circus clown, he goes on the lam with pretty Tessa. They soon find themselves keeping each other warm in an abandoned shack in the Swiss Alps while stranded in an avalanche.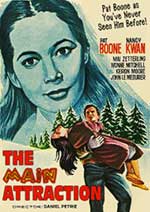 This is a strange - even cockeyed - film, punctuated by Pat Boone's attempt to revamp his squeaky clean image. In the early '60S, it was shocking to see a sexually active Boone smoking cigarettes, starting fistfights, and drinking alcohol. This persona was even more accentuated when played against the raw sexuality of his two costars Nancy Kwan and Mai Zetterling. Of course, the seedy circus backdrop drove the lurid message home even harder. As a result, American distributor MGM was afraid of the film. The movie sat on the shelf for two years before finally getting a (limited) release. Meanwhile, it had been already been shown in the U.K. where the theme song had become a hit single, landing in the BBC's #1 position before getting knocked out by the Beatles' first hit "Love Me Do" (12/62). Interestingly, the song was not released in the United States where the company chose to ignore the film and the music completely. Pat Boone would scramble to repair his tarnished image by taking the role of an angel at Christ's tomb in The Greatest Story Ever Told (1965) and a crusading minister in The Cross and the Switchblade.
At age 18, while attending England's Royal Ballet School, Nancy Kwan was discovered by producer Ray Stark who cast her as the bohemian prostitute in The World of Suzie Wong (1960). This hit was immediately followed by the blockbuster musical Flower Drum Song (1961). And then came THE MAIN ATTRACTION. She is well known to genre fans for her exploitation masterpiece WONDER WOMEN a few years later.
Sultry Mai Zetterling was a popular actress from Sweden who starred in numerous big budget U.K. productions before embarking on this venture. Afterwards, she turned from acting to filmmaking, writing and directing the controversial incest movie NIGHT GAMES in 1966. Towards the end of her life, Mai Zetterling was lured back into acting. She played the resilient grandmother who tangled with Anjelica Huston in "The Witches" (1990). Miss Zetterling died from cancer at age 68 in 1994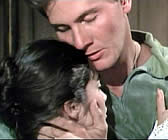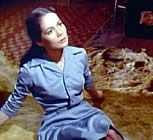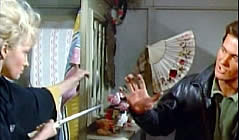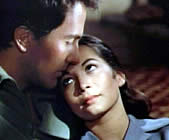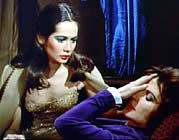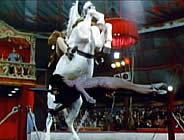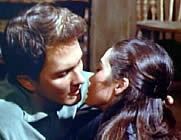 A British/Italian film in English language; fullscreen format, uncut version at 97 minutes, DVD encoded for ALL REGION NTSC WORLD FORMAT. Extras include Pat Boone theatrical trailers.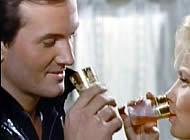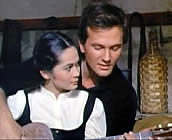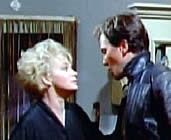 Violence/Adult Sexual Situations