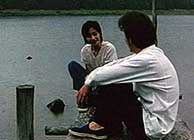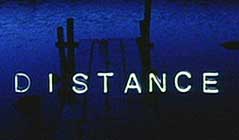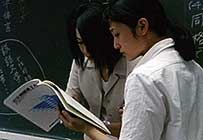 original Japanese title: KYORI [Distance]
director: Hirokazu Koreeda
starring: Arata · Yusuke Iseya · Susumu Terajima · Yui Natsukawa · Tadanobu Asano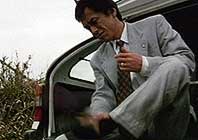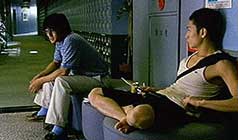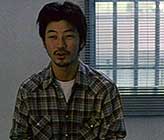 A massacre initiated by the followers of an apocalyptic religious sect known as the Ark of Truth, leaves more than a hundred people dead - including the self-appointed killers, slain by fellow cult members. Three years later, on the anniversary of the slaughter, four friends who lost loved ones in the tragedy seek solace by journeying to the secluded lake where it all happened.
This is an early film from Japanese icon Tadanobu Asano, made shortly after Shogo Ishii's ELECTRIC DRAGON 80,000 and just before Takashi Miike's ISHI THE KILLER. All three movies - classics and career-defining for Tadanobu Asano - were made in 2001. Other major Asano genre films include Shinya Tsakamoto's VITAL, SURVIVE STYLE 5+, and Ishii's LABYRINTH OF DREAMS. For a rare, exclusive interview with Mr Asano see Asian Cult Cinema magazine #54.

Hirokazu Koreeda is the International award winning director of the Japanese hit The Shoplifters 2018,
nominated for best foreign language picture at 2019's Academy Awards.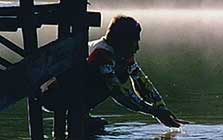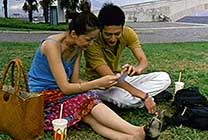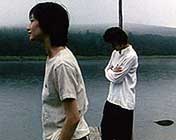 Japanese film with optional English or Chinese subtitles; widescreen format (16:9),
fully uncut (132 min.); DVD encoded for ALL REGIONS, playable on any American DVD machine.
Extras include original theatrical trailer and short featurette.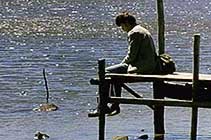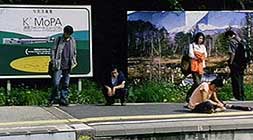 Violence/Adult Material:
Viewer discretion is advised