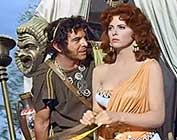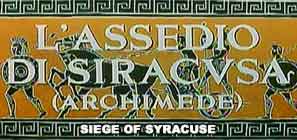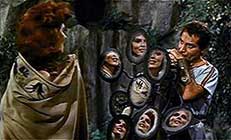 director: Pietro Francisci
starring: Rossano Brazzi · Tina Louise · Sylva Koscina · Enico Maria Salerno · Gino Cervi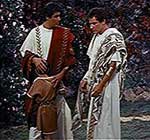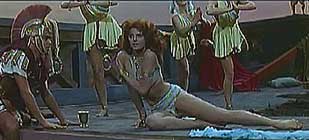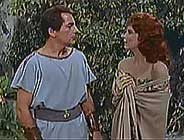 Circa 214 BC. A young Greek mathematician/inventor named Archimedes happens to meet Artemis, a traveling gypsy dancer. He falls head-over-heels in love and is about to end his engagement to Clio, the daughter of the Syracuse ruler. However, as fate would have it, Archimedes gets picked up by Roman soldiers outside the city and - since he has no papers - he's detained for a few days. Meanwhile, there are complications with girlfriend Artemis. She loses her memory during a similar confrontation and is shipped to Rome, where - already pregnant by Archimedes - she marries the future Roman consul Marcellus. Everything becomes more complicated when Rome decides to declare war on the Greek territory of Syracuse. This story is loosely based on historic fact and - while it is true that Archimedes saved the city with one of his solar|fire inventions [see pic, bottom left] - few details are truly known about his personal life. But it makes for fun melodramatic action.
Director Pietro Francisci is the Godfather of the massive Peplum film movement. His movie HERCULES (1958) was a huge International hit, paving the way for another 300+ sword-n-sandal films to be lensed in Europe between 1958-1965. After a steady diet of peplums, he made the female space alien MISSIONE HYDRA 2+5 in 1967 with a cast comprised almost exclusively of popular peplum actors. That would also be one of his final films as Mr Francisci died in 1977 (at age 70) after retiring from the business.
Tina Louise became disappointed with her Hollywood options in the late '50s, so she left Los Angeles for Italy. She accepted a contract with Cinecittą Studios in Rome. This was her first European film. It was followed by SAPPHO: VENUS OF LESBOS, also directed by Pietro Francisci. A third movie, Gariboldi - helmed by Roberto Rossellini - was essentially a disaster for Tina. She did not get along with him. The more they argued, the more he cut her role. The result was little more than a 'walk-on' [as a nameless French Reporter]. Disillusioned, after a scolding from Cinecittą, Tina returned to the States in time for her Ginger Grant role on Gilligan's Island (1964-68).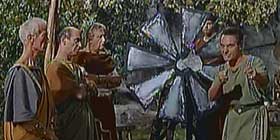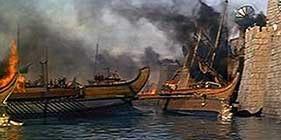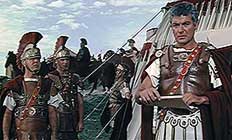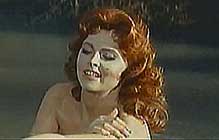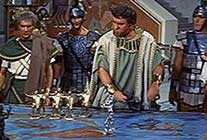 An Italian film with optional ON/OFF English subtitles; uncut (97 minutes);
DVD encoded for ALL REGIONS NTSC FORMAT; extras include theatrical trailer


Violence/Adult Material/Implied Sexuality/SemiNudity:
Viewer discretion is advised.