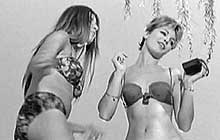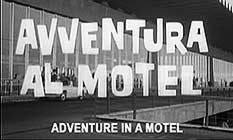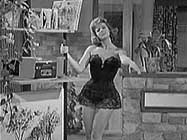 Original Italian title AVVENTURA AL MOTEL [Adventure at a Motel]
director: Renato Polselli (Ralph Brown)
starring: Eva Bartok · Anthony Stephen · Maria Pia Luzi · Margaret Lee · Franco Franchi · Ciccio Ingrassia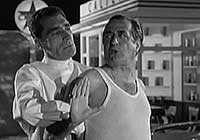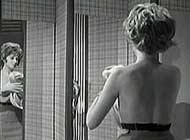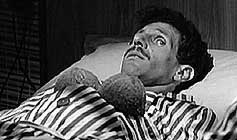 Popular cult director Renato Polselli delivers an Italian sex comedy containing a series of interrelation stories about people who have illicit affairs in a motel. Among the sketches is one about a starlet and a pilot, another dealing with two a pair of competing Casanovas, plus a company manager and his secretary. Here is a fascinating look at morality in the mid '60s, just before the Love Generation. It must have seemed very shocking at the time, while today, it raises more eyebrows due to the politically incorrect themes of relationships between the sexes.
This is quite a rarity from director Polselli, made just before his VAMPIRE OF THE OPERA. He usually made films under the pseudonym 'Ralph Brown' and is best known for DELIRIUM, TRUTH ACCORDING TO SATAN and BLACK MAGIC RITES AND SECRET ORGIES OF 14th CENTURY. As his career continued, Mr Polselli films became more excessive; some critics wrote that he had gone insane. Two films, REVELATIONS OF A PSYCHIATRIST ON THE PERVERSE WORLD OF SEX and OSCENITA marked the start of his 'extravagant period,' both contained hardcore (XXX) segments and cultural taboos. In the early '80s, after a brief retirement, he returned with a series of highly unusual hardcore movies (including WHITE MOUTH BLACK MOUTH and THE WOMAN AND HER HOT BEAST. Renato Polselli died of natural causes at age 84 in October of 2006.
Director Polselli is credited as 'discovering' actor Anthony Steffen, born Antonio Luiz De Teffè in Rome Italy. After appearing in numerous early Polselli films [see pic, below center], Steffen switched to the lucrative Spaghetti Western field. He became one of the few consistently bankable stars of the genre (DJANGO THE BASTARD, COFFIN FOR A SHERIFF, SEVEN DOLLARS ON THE RED et al). But over the years. Anthony Steffen has also appeared in many other cult favorites including the S&M thriller NIGHT EVELYN CAME OUT OF THE GRAVE, Marisa Mell's perverse thriller THE CHAINED, and the sexy giallo TROPIC OF CANCER. Mr Steffen died from cancer at age 73, July 2004.
Maria Pia Luzi - better known by her alias Jane Avril - made the adult SciFi thriller PLANETS AGAINST US just prior to this film. She met and married insane director Alberto Cavallone in the late '60s. She spent a career starring her husband's borderline crazy productions from MAN, THE WOMAN AND THE BEAST to ZELDA before retiring in 1977.
And lastly, Franco Franchi starred in over 100 movies as part of an Italian comedy duo with partner Ciccio Ingrassia. A couple years later (in 1965), they made a similar Italian sex comedy with Jayne Mansfield called PRIMITIVE LOVE. Franco was also amazing (playing Marlon Brando's role) in the parody LAST TANGO IN ZAGAROL. He died in December of 1992 at age 64. Ciccio died ten years later, April 2003 at 80.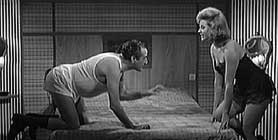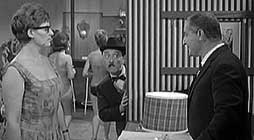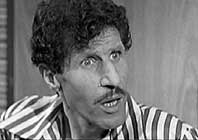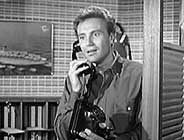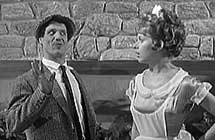 An Italian film with English subtitles; uncut (90 minutes);
DVD encoded for ALL REGIONS NTSC FORMAT; extras include selected trailers


SemiNudity/Adult Material/Sexuality:
For Mature Audiences