PLEASE NOTE:
All Prints of this Film have Virtually Disappeared.
The Movie presented here - while Not Pristine -
Remains One of the Only Known Copies to Exist.
THE SCREEN SHOTS BELOW WERE TAKEN DIRECTLY FROM THE DVD.
THESE PICTURES SHOW THE OVERALL VIDEO QUALITY OF THIS FILM.
THE VIDEO IS FAR FROM PERFECT BUT, MOST LIKELY, THERE WILL NEVER BE ANOTHER.
THIS IS AN XXX RATED MOVIE FOR ADULTS ONLY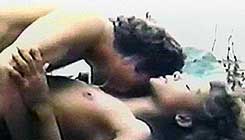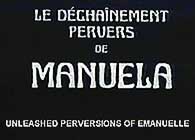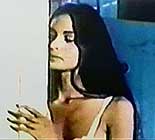 original French title: LE DECHAINEMENT PERVERS DE MANUELA
[Unleashed Perversions of Emanuelle]
also known as EMANUELLE'S PERVERSE OUTBURSTS

director: Joe D'Amato (as John Bird)
starring: Laura Gemser · Gabriele Tinti · Mark Shanon · Annj Goren · Ely Galleani · George Eastman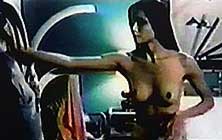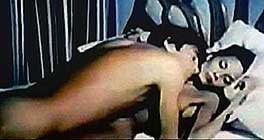 Posing as a photo/journalist, agent Emanuelle goes undercover to explore drug trafficking and the prostitution racket with her drug addicted partner, Iris.
Certainly, this is the rarest of the Laura Gemser Black Emanuelle movies and - perhaps - the rarest of all Ms Gemser's films in general [at least second to her INTERNATIONAL PROSTITUTION from director Sergio Gobbi in 1980]. It was retrieved from one of the only known prints in the world.
In the late '70s, director Joe D'Amato (Aristide Massaccesi) teamed with actress Laura Gemser for a series of Black Emanuelle films, starting with BLACK EMANUELLE IN BANGKOK (1976). This was followed by the quintessential EMANUELLE IN AMERICA (1977) and then, on the heals of popular jungle exploitation movies (i.e., EATEN ALIVE BY CANNIBALS, DEEP RIVER SAVAGES, CANNIBAL HOLOCAUST, CANNIBAL FEROX et al) came EMANUELLE AND THE LAST CANNIBAL TRIBE (1977). The fourth and fifth entries in the series were EMANUELLE INVESTIGATES VIOLENCE TO WOMEN (aka EMANUELLE AROUND THE WORLD) and EMANUELLE: ROAD OF PROSTITUTION. The film on this page is considered the sixth and final Black Emanuelle movie.
Perhaps the most fascinating thing about this film is the production itself. Joe D'Amato - with editor Bruno Mattei - made it from nothing. It's composed almost entirely of assorted clips from other D'Amato films, redubbed in French with a different narrative, resulting in a brand new 1983 release. The various clips used here are from BLACK EMANUELLE IN BANGKOK, BLACK EVA, EMANUELLE AND THE LAST CANNIBAL TRIBE, EMANUELLE: ROAD OF PROSTITUTION, and BLACK EMANUELLE (a film not owned by D'Amato). He then added hardcore inserts, some newly shot and some from SEXY NIGHTS OF THE LIVING DEAD and PORNO HOLOCAUST. Trouble erupted when Black Emanuelle director Bitto Albertini slapped the production company with a lawsuit due to unauthorized use of scenes from his movie. This immediately stopped all Euro distribution and the film slipped between the cracks.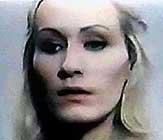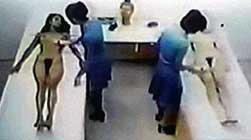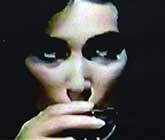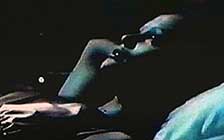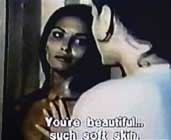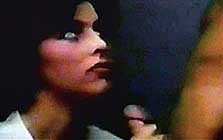 A French Hardcore (XXX) film with English subtitles; fully uncut (93 mins)
widescreen format, DVDs encoded for ALL REGION NTSC,
playable on any American DVD machine