Gakuryű Ishii (now known as Sogo Ishii) was born January 1958 in Hakata, Japan.
He is a film director and writer, often credited for introducing the Cyberpunk Wave to
Japanese Cinema with his BURST CITY (1982). He also evolved into a major award-winning director
after releasing his surreal masterpiece LABYRINTH OF DREAMS
and the exceptional chambrara actioner GOJOE.
This is his second volume of short films [Click here to see his first collection]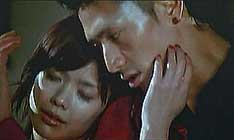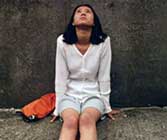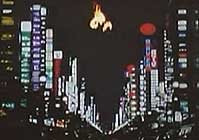 SHORT FILM ONE
TOKYO BLOOD
(1993) (30 minutes)
starring Mai Hosho · Hairi Katagiri · Suzuki Matsu · Toshiya Sakai · Tomorô Taguchi
This is an omnibus of four short stories within a short 30 minute project
featuring various characters entrapped inside the overwhelming Tokyo landscape.
______________________________________________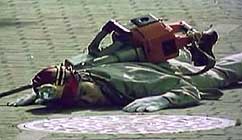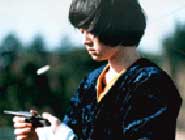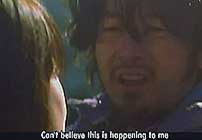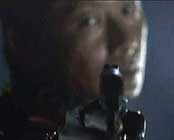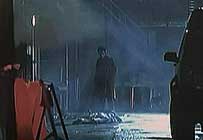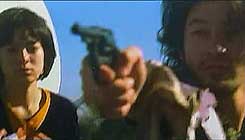 SHORT FILM TWO
DEAD END RUN
(2003) (60 minutes)
starring Tadanobu Asano · Mikako Ichikawa · Iseya Yusuke · Nagase Masatoshi
Sogo Ishii did not work much in the 2000s due to health reasons [he has since recovered]. This was his first film since the mindboggling ELECTRIC DRAGON 80,000 V and he has assembled the same cast. Once again, he continues to work within the omnibus structure [this time, three stories - each dealing with a mad race for survival - fill the 60 minutes]. In the first, a man (played by Iseya Yusuke from Miike's 13 ASSASSINS and CASSHERN) is chased by a female robot with a taste for music with her violence. In part two, the chase centers on a character portrayed by Nagase Masatoshi (the Japanese MIKE HAMMER and star of STEREO FUTURE) who is driven breathlessly to his demise by a hit man. In the third, Tadanobu Asano (an Ishii regular, best known for ICHI THE KILLER) plays a guy being chased by the police. He ends up on a rooftop where he takes a girl hostage who was up there to commit suicide. The entire hour of Sogo Ishii's loud guitars and vibrating zooms provide an overwhelming experience.
______________________________________________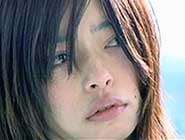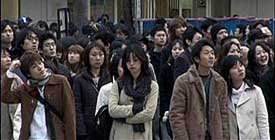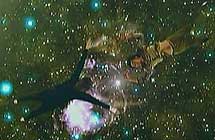 SHORT FILM THREE
KYOSHIN [MIRRORED MIND]
(2004) (61 minutes)
starring Mikako Ichikawa · Yuki Inomata · Kou Machida · Kiyohiko Shibukawa
Sogo Ishii strays from his cyberpunk roots for this excursion into the realm of the subconscious as
he delivers a composed, contemplative and also a very personal film. This is the story of an actress
(Yuki Inomata) who suffers an identity crisis when she suddenly finds herself whisked away
from busy Tokyo to a tropical paradise.
_____________________________________________
A collection of three Japanese short films on one extended DVD
with English subtitles; widescreen format, 152 minutes total running time),
DVD encoded for ALL REGION NTSC WORLD FORMAT
Sexual Situations/Violence
Recommended for Mature Audiences