starring: Pachornpol Jantieng · Thanyanan Mahapirun · Phongsak Rattanapong
This is a terrifying film from Thailand. It exists in a world where raw terror mingles with everyone's fear of the unknown. Here is the story of a reality television show set in the ruins of the Cambodian Death Camp 3-11, a prison in Khmer Rouge where a sadistic commander was responsible for torturing and killing thousands of people during the Cambodian War (1975-79). Eleven contestants are thrown together in this dangerously absurd version of Big Brother. The competition is simple: the contestant who stays longest in the camp wins 5 million baht (US 130,000), the most ever offered on a Thai game show. Of course, the show's staff have set up cheeky traps to scare the participants, but something else is stirring in the shadows, something very deadly.
In truly sick fashion, the live television show gives the contestants the uniforms of long-deceased victims and they sleep in beds of the prisoners who were slaughtered in the genocide. It is a grim concept but the idea of this game is solid, despite being horribly disrespectful. On one hand here is a genuinely scary horror film, but on the other it is callous exploitation.
Imagine if a season of Survivor took place inside Auschwitz Concentration Camp. The backlash would be over-whelming. This film caused a huge controversy when Cambodian officials accused the producers of "treating the Cambodian genocide as a business opportunity and dealing with the Khmer Rouge Death Camp 3-11 with insensitivity." The film was banned in Cambodia. The producers, Karun Kumanuwong and Pantham Thongsang, made a public apology but the movie was released on schedule throughout Asia. Protest was swift and intense, causing distributors to pull the film from theaters in the middle of the third week.

The eleven contestants in the movie were all real-life former contestants from the first season of Academy Fantasia, a popular RealityTV show in Thailand.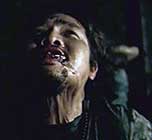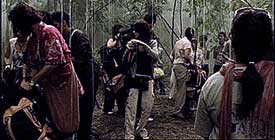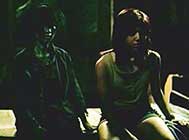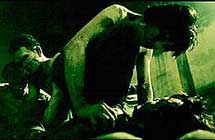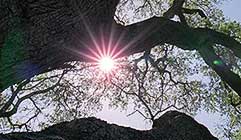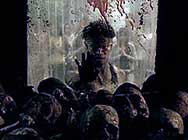 A Thai film with English subtitles; uncut (100 mins)
widescreen format, DVDs encoded for ALL REGION NTSC,
playable on any American DVD machine.
Extras include original theatrical trailer.