Here is the original "impossible-to-find" 1995 version of Haniko, based on the popular Japanese urban legend about a bullied/murdered student who returns from the dead to haunt a girls' school toilet. The legend originated in the '50s, somewhat surprising it took so long to become the plot of a movie.
Students at the school have always whispered about a bullied young girl named Hanako who committed suicide in the last stall of the girls' bathroom on the 4th floor. The kids think her spirit still lives there and - for that reason - no one ever uses that toilet. However, on the first day of school, new student Saeko Mizuno [who knows nothing of the legend] is seen using the stall. Rumors soon spread that Mizuno is actually Hanako and she has come to their school in search of new victims. Many students begin to think she is responsible for a rash of child-killings around their campus recently. So, her classmates decide to lock Saeko in the cursed bathroom over night, thinking if she's still alive in the morning, then she must not be Hanako. However, no one realizes that an actual serial killer is lurking around with plans to eliminate Saeko that very night.

This was the debut film for many actors and actresses. For example, here was the beginning of Etsushi Toyokawa's career. He would later appear in 100+ movies including Takashi Miike's GREAT YOKAI WAR and Toshiharu Ikeda's MAN BEHIND THE SCISSORS. This was also the starting place for Chiaki Kuriyama, a mega popular star who found International fame in Quentin Tarantino's Kill Bill as well as BATTLE ROYALE, AZUMI, and Sion Sono's EXTE. Actress Ai Maeda made her debut here. Interestingly she plays a boy in this film, then three years later she appeared as a girl in another version of the Hanako story (Phantom of the Toilet: Secret of the Disappearing Girls). Miss Maeda would go on to make some genre classics like BATTLE ROYALE 2 and DEATH NOTE: LAST NAME. However, easily half of her projects in the past 20 years have been voice work for video games.
Some keen-eyed viewers will recognize Sakae Umezu playing the father of Takuya and Natsumi Sakamoto. He is best known as "Uncle" in the RAPEMAN series.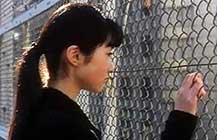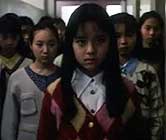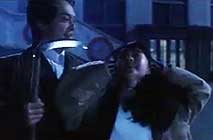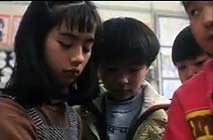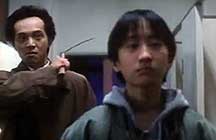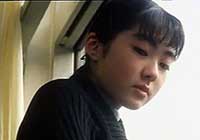 A Japanese film with English and Chinese subtitles; uncut (95 min)
widescreen format, DVDs encoded for ALL REGION NTSC,
playable on any American DVD machine.
Extras include theatrical trailers.