Sheriff Jim Day (played by Marco Mariani) was once the best gunman in Texas, until the day he accidentally killed his father. He tossed his badge and abandoned the Colt 45 forever. When he goes back to hometown Richmond to marry childhood sweetheart Desireee (Aiche Nana), her father - a bigshot banker - appoints him sheriff after a tragic stagecoach robbery. Jim takes the job seriously and feels he can investigate without relying on a firearm. Meanwhile, he reunites with his brother Alan (Mickey Hargitay), secretly the leader of a five-man gang of outlaws who robbed the coach and stole $100,000. Besides being a bandit, Alan has another dark secret: In Jim's absence, brother Alan has been playing intimate sex games with Desiree.
The credits for this movie list two directors: Lionel A. Prestol and José Luis Monter (a known alias attributed to Spanish filmmaker Roberto Montero). But in a 1995 interview, Renato Polselli says he "directed the entire picture and Montero was used only as a financial advantage to attract producers who needed the film to be a Spanish/Italian production." Frankly, such a statement is unnecessary having seen the film. It clearly bears his unmistakable trademarks [e.g., the closeups of panicked females wide-open eyes, unique camera angles (especially those shot through the spread legs of a gunman), the gaudy set designs with jarring clashes of color, the interaction of screaming actors at more than an acceptable distance from each other, bizarre characters with difficult-to-understand motivations, etc].
Renato Polselli usually made films under the pseudonym 'Ralph Brown' and is best known for DELIRIUM, TRUTH ACCORDING TO SATAN and BLACK MAGIC RITES AND SECRET ORGIES OF 14th CENTURY. As his career continued, Mr Polselli films became more excessive; some critics wrote that he had gone insane. Two films, REVELATIONS OF A PSYCHIATRIST ON THE PERVERSE WORLD OF SEX and OSCENITA marked the start of his 'extravagant period,' both contained hardcore (XXX) segments and cultural taboos. In the early '80s, after a brief retirement, he returned with a series of highly unusual hardcore movies (including WHITE MOUTH BLACK MOUTH and THE WOMAN AND HER HOT BEAST. Renato Polselli died of natural causes at age 84 in October of 2006.
Please note: This movie was transferred from an old 3/4 inch tape.
Some slight gaussian pixilation occurs during fast movement and some scene changes.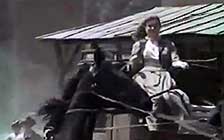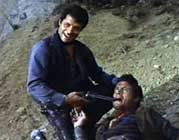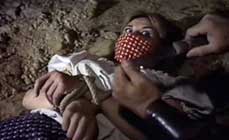 A Spanish/Italian film; with English subtitles; fully uncut (82 min)
fullscreen format, DVDs encoded for ALL REGION NTSC,
playable on any American DVD machine.
Extras include Spaghetti Western trailers.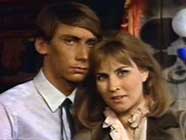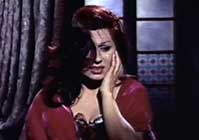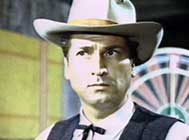 Violence/Sexual Brutality
Recommended for Mature Audiences