Florence Guerin's Debut Film with English Subtitles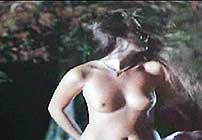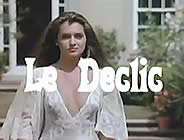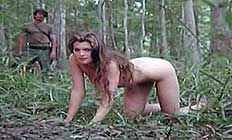 Original French Title: LE DECLIC [The Click] based on the Euro Graphic Novel by Milo Manara
also known as THE SWITCH and THE TURN-ON
director: Jean-Louis Richard
starring: Florence Guerin · Jean-Pierre Kalfon · Robert Rafel · Jean-Louis Richard · Denis Lama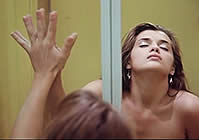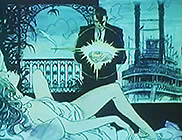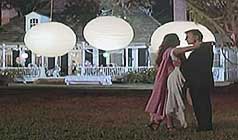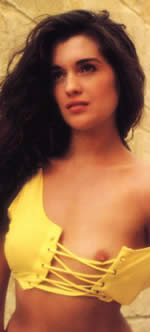 Based on the adult comic by Italian illustrator Milo Manara, this film was the debut project for beautiful Florence Guerin. As such, the plot basically serves as a workable excuse for Ms Guerin to shed her clothes as often as possible. Set in New Orleans, here is the story of a disgruntled scientist named Dr Fez who had had been fired from the University (because of an "incident" with a student) and is now forced to accept employment from Mr Christiani, the most evil and corrupt man in Louisiana. The reason Dr Fez lost his job at the college research lab had to do with his unorthodox studies in nymphomania. He developed a device that - with the flick of a switch - can turn any woman into a sex crazed freak. Dr Fez, obsessed with the wife of his boss, decides to use his device on her.

   Since this film, Florence Guerin has made 50+ movies, including many genre favorites (CORRUPTION, TOO BEAUTIFUL TO DIE, DEMONS PROFUNDIS, ATTRACTION, et al). After a automobile accident in May 1998 - which resulted in her lengthy coma and the death of her only son, 5-year old Nicolas - she returned to acting under the name of Florence Nicolas. She is still active today.
A French film, with English subtitles; widescreen format, fully uncut (80 minutes),
DVD encoded for ALL REGION NTSC WORLD FORMAT; extras include theatrical trailer.