This is the ULTIMATE Fight Movie!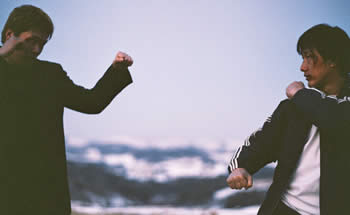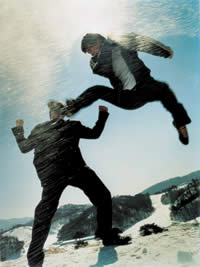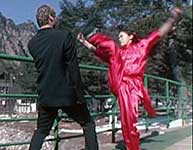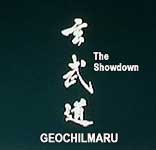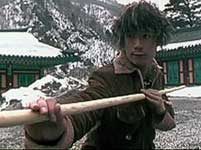 original Korean title: GEOCHILMARU [the name of a Martial Arts master]
also known as THE LAST SHOWDOWN
director: Kim Jin-Seong
starring: Kwon Min-Gi · Kim Jin-Myeong · Seong Hong-Il · Mi-jeong Oh · Hong-il Seong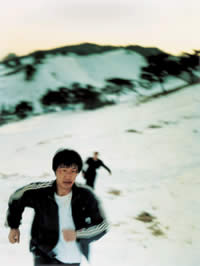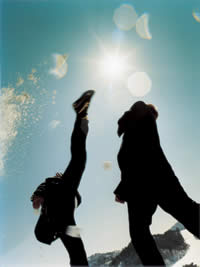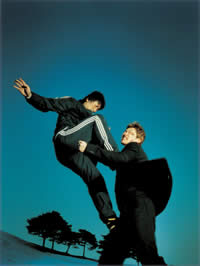 "Geochilmaru" may be the ultimate movie about martial arts, filmed with real experts, no actors, no stuntmen, no wires and no CGI. The story deals with a group of martial artists mysteriously invited to a mountain retreat to meet the elusive Geochilmaru, the Grandmaster of Korea's martial artists. Once there, they are forced into the fight of their lives... a fight for survival... with the ultimate prize for the winner to have the opportunity of fighting Geochilmaru himself.
This is a film made for and by mixed martial arts enthusiasts, punctuated with realism and philosophy and realism. Each of the eight fighters represent a different style of martial arts from Kung Fu to Taekwon Do from Judo to Wu Shu.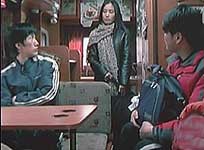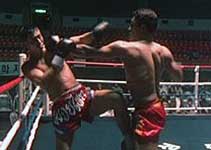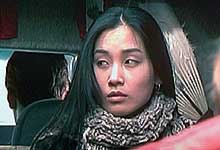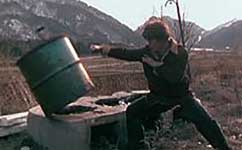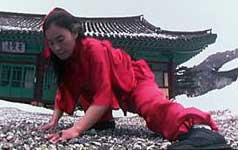 A Korean film; widescreen (1.85:1), uncut (85 min.) version in DVD encoded for ALL REGIONS NTSC, playable on any American DVD machine; in Korean language with optional English or Korean subtitles; plus extras.

  

Graphic Martial Arts Violence/Adult Material