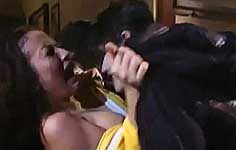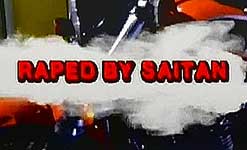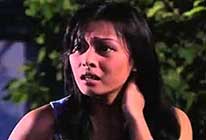 Original Indonesian Title: DIPERKOSA SETAN [Rapd by Satan]
director: Petruska Karangan
starring: Cynthisara Alona · Teguh Julianto · Mastur · Elfrida Manik · Anggun · Winda Amanta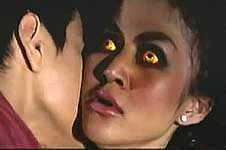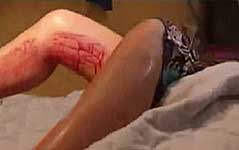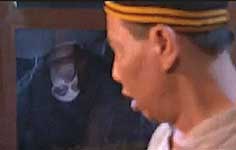 Riko is a young playboy who would NEVER leave the club without a beautiful girl on his arm, a young woman anxious to go home and experience the joys of his libido. One evening [while passing by the cemetery on his motorcycle] Riko meets a beautiful woman who immediately accepts his suggestion for some intimate horizonal-bopping. They head off to his place where - during hot foreplay - she transforms into a monster and kills Riko.
Fast forward six months: Marsha Lestari has just arrived in Jakata from the countryside. She secures a modest room at a boarding house and then lands a great job as personal secretary to CEO Raymond Garcia. Both Raymond and acquisitions director Andre are immediately attracted to Marsha and each begins impressive campaigns of seduction. But she is aware of the dangers lurking in an office romance and stalls both of them. However, Marsha is in the middle of a much more serious and dangerous situation: Her bedroom is haunted by the spirit of the aforementioned playboy Riko [the room used to be his, back when he was alive and fucking]. Demon Riko attacks Marsha and viciously rapes her. Nightly, he continues the assault until she becomes pregnant, then...
In the West, information about director Petruska Karangan is sketchy at best. For example, virtually nothing is written in the IMDB, making him look like a one-hit-wonder. In reality, Mr Karangan began his career as a production designer and assistant director in 1982 (at age 20) for Budiana Studios. After a decade [consisting of 25+ films] he became an action director and stunt coordinator, eventually moving to the more lucrative television arena in the late '80s where he helmed more than 100 TV projects. In the summer of 2009, Petruska began working on RAPED BY SAITAN, an unapologetic entry in the budding exploitation Grindhouse market. Its success ensured him greater clout with the Indonesian Television Network and he began making movies for TV (ie, Madam X). Today, Mr Karangan is the head of CCTV, his own production agency, and still directs the ocassional TV Movie.
An Indonesian film, with optional English subtitles; widescreen format, fully uncut (84 minutes),
DVD encoded for ALL REGION NTSC WORLD FORMAT; extras include theatrical trailer.