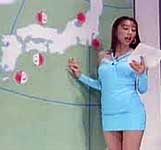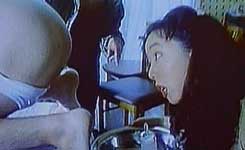 Original Japanese title OTENKI ONEESAN [Weather Girl]
also known as WEATHER WOMAN
director: Tomoaki Hosoyama
starring: Kei Mizutani · Takashi Sumida · Saori Taira · Satoru Saito · Yasuyo Shirashima · Ren Osugi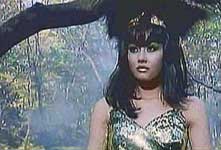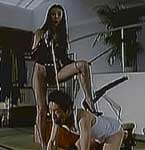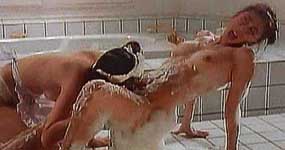 Keiko Nadachi's long-time dream is about to come true. J-TV's regular weather-girl has left for a temporary assignment in Europe. In her absence, Keiko will be substituting. As a way of concluding her segment, she hikes up her skirt and flashes her panties to the television audience. This brazen 'signature,' makes her an instant cult celebrity. As Keiko becomes very popular, the original weather-girl returns to find her position has evaporated. An all-out war for Weather Queen erupts.
There is probably no other movie that so dramatically illustrates the enormous cultural differences between Japanese and American sensibilities. Here is a brilliant film, worthy of all the praise it received from some traditionally conservative critics, constantly flirting with bad taste while managing to stay fresh and innocent, much like weather-girl Keiko herself.
WEATHER GIRL is also one of the major Japanese success stories of the '90s. It is based on a popular adult manga (and subsequent animated video series) produced by Bandai Studios. From the beginning, the company treated this film as a stepchild, considered little more than a necessary evil. In early 1995, it was released directly to video with little fanfare. However, over the year, the movie managed to secure an underground reputation, especially with the college crowd. Two years later, Bandai executives pulled the video from the stores and released it theatrically. Surpringly, WEATHER GIRL became one of the biggest hits of the year and was on many critics' Top Ten lists, inspiring s weekly television series in 1997.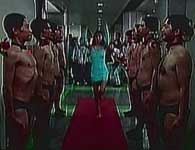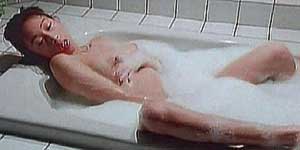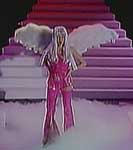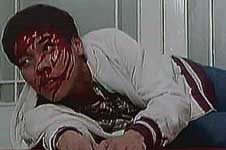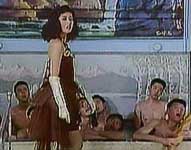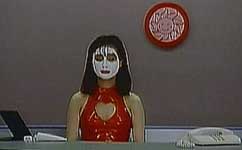 A Japanese production with English subtitles; widescreen uncut (84 minutes)
NTSC DVD format, encoded for ALL REGION, playable on any American DVD machine.
Extras include theatrical 'Weather Girl Dance' trailer.

Nudity/S&M/Strong Sexual Situations/Violence
Suggested for Mature Audiences