PLEASE NOTE:
All Prints of this Film have Virtually Disappeared.
The Movie presented here - while Not Pristine -
Remains One of the Only Known Copies to Exist.
THE SCREEN SHOTS BELOW WERE TAKEN DIRECTLY FROM THE DVD.
THESE PICTURES SHOW THE QUALITY OF THIS FILM.
THE VIDEO IS FAR FROM PERFECT
BUT, MOST LIKELY, THERE WILL NEVER BE ANOTHER.
LIMITED EDITION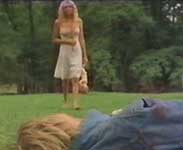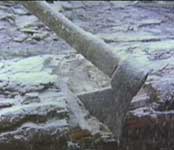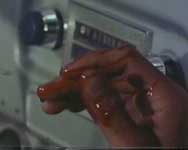 Original Mexican/Spanish title ULTRAJE A UNA MUJER [Outrage to a Woman]
also known as ULTIMATE RARE and ULTRAJE [Outrage or Assault]

director: Raul Fernandez
starring: Troy Donahue · Alicia Encinas · Roland Ferlini · Xavier Rizzo · Oliver King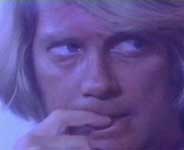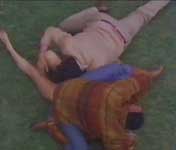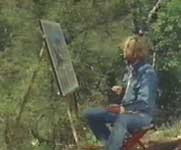 Long considered a lost film, this Troy Donahue rarity is finally available in a limited edition.

Art professor Daniel Vega and his young wife Kathy retreat to the Mexican wilderness where they live in complete isolated bliss. But then, one day their mountain is invaded by a greedy industrialist and gangs of ruffians. Three young toughs rape and kill Kathy. The horrific incident pushes Daniel's unbalanced brain over the edge and he begins his own mad bloodlust.
Troy Donahue was a '50s heartthrob discovered by Warner Brothers and inserted into their hit TV shows "Surfside Six" and "Hawaiian Eye." He also headlined a variety of blockbuster movies (i.e., Summer Place, Susan Slade and Parrish) before his popularity began to wane, mostly due to drug and alcohol abuse. Warner Bros dropped his contract in 1966. Substance abuse became stronger and Troy supported his demons with a string of International projects (including SOUTH SEAS MASSACRE). This Mexican production was the end of the line for Troy. He would not work again [except for a handful of minor TV appearances] until joining AA and turning his life around with sobriety in 1982. A slew of "B" movies followed (including ROCK EM DEAD and CLICK: CALENDAR GIRL KILLER). After five marriages and 99 movies, Mr Donahue died from heart failure in 2001 at age 64.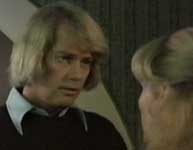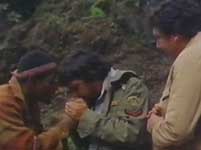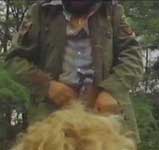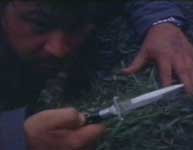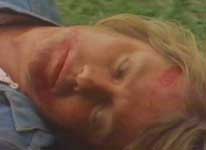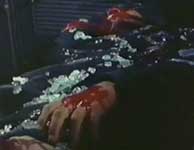 A Mexican production with English subtitles; fullscreen uncut (72 minutes)
NTSC DVD format, encoded for ALL REGION, playable on any American DVD machine.


Graphic Violence/Rape/SemiNudity/Sexual Situations
Suggested for Mature Audiences